HomeHak provides you with a safe and convenient platform to streamline your home search journey.
On HomeHak, you can securely store important documents that you may need to access or share in the future. This includes written references from landlords, agents, working professionals or housemates who can attest to your credibility as a tenant. You can also secure sensitive documents like salary slips, bank statements, ID documents or the lease agreement.
We also recommend you upload photos and videos of your new property to your HomeHak account before moving in to prevent any potential disagreements. Learn how to upload documents to your HomeHak account here.
Documents Management:
To access your documents on your HomeHak account, follow these steps:
Log in and go to settings. You will find it by clicking on your name at the top right-hand corner of the website.

Go to the section "CREATE MY TENANT CV."

Click on the sixth option: "Documents Management."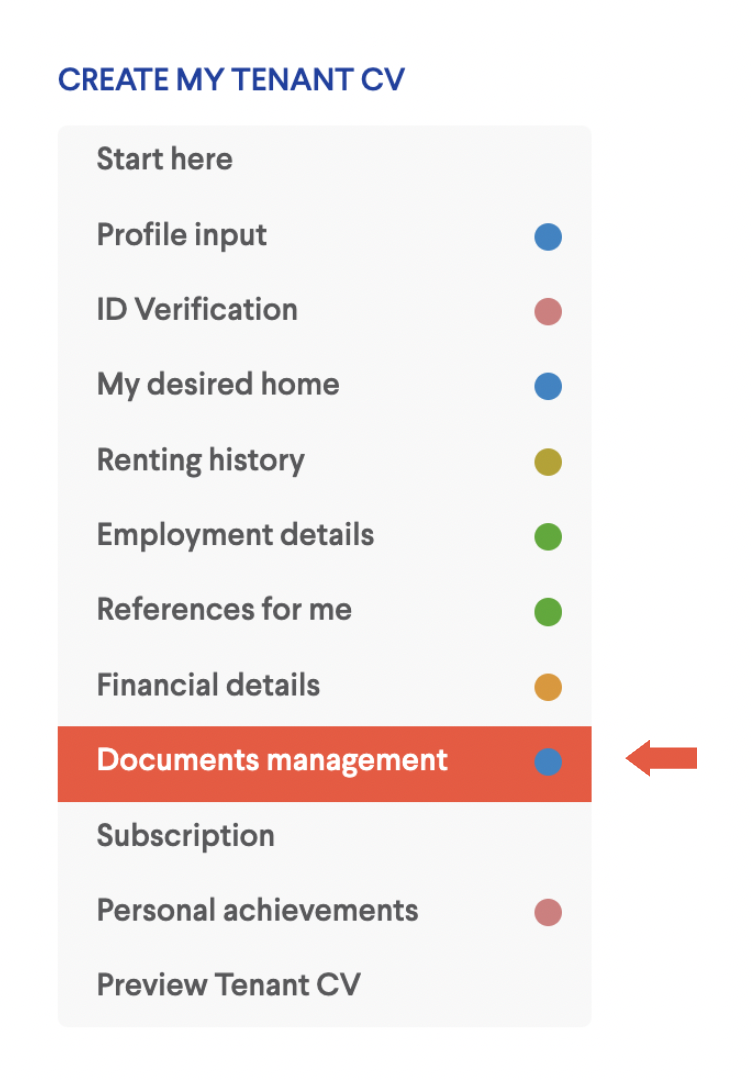 References for me
Any document uploaded (such as paper or email references) will be stored on "Documents Management". However, the references you request through the HomeHak platform will appear on "References for me":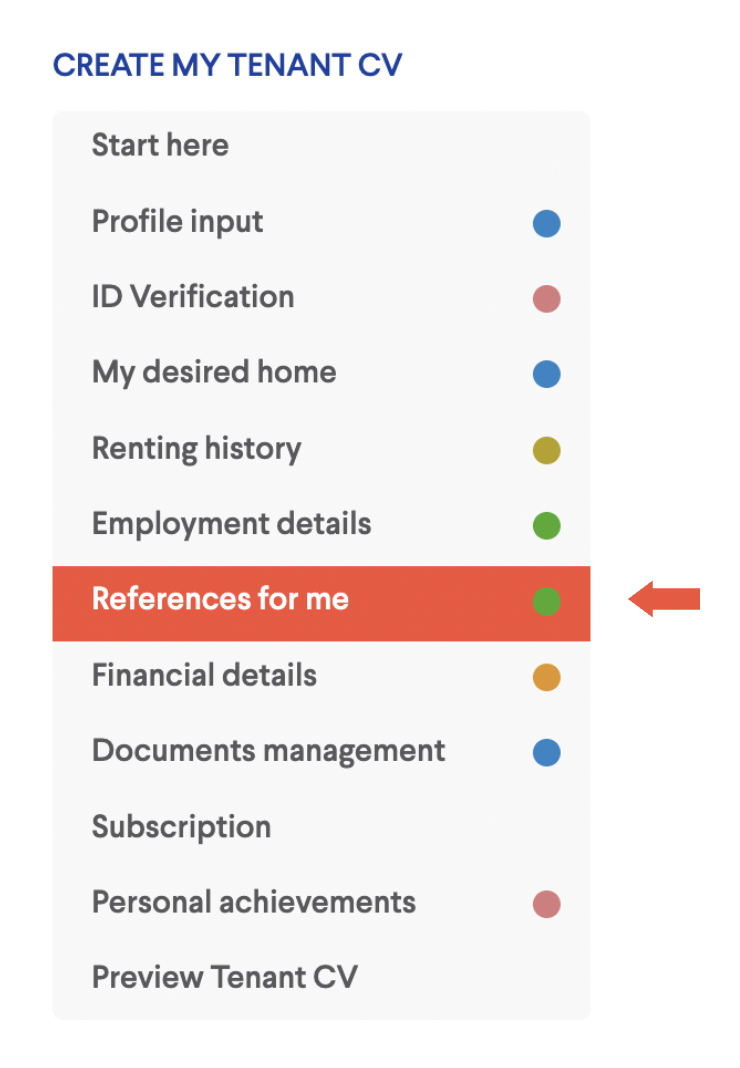 Click here to learn how to request references on HomeHak.
Control who can see your documents
You have the power to control who can view your documents with our private/public button feature. For extra protection, you may choose to hide your document by clicking the private button after your reviewer has seen it.
Please exercise caution regarding what information you share, whom you share it with, and when you share it. Remember, you are accountable for any public disclosures of information.
Click on "View/Edit details" to view, edit or remove your documents in both the "Document Management" and the "References for me" sections: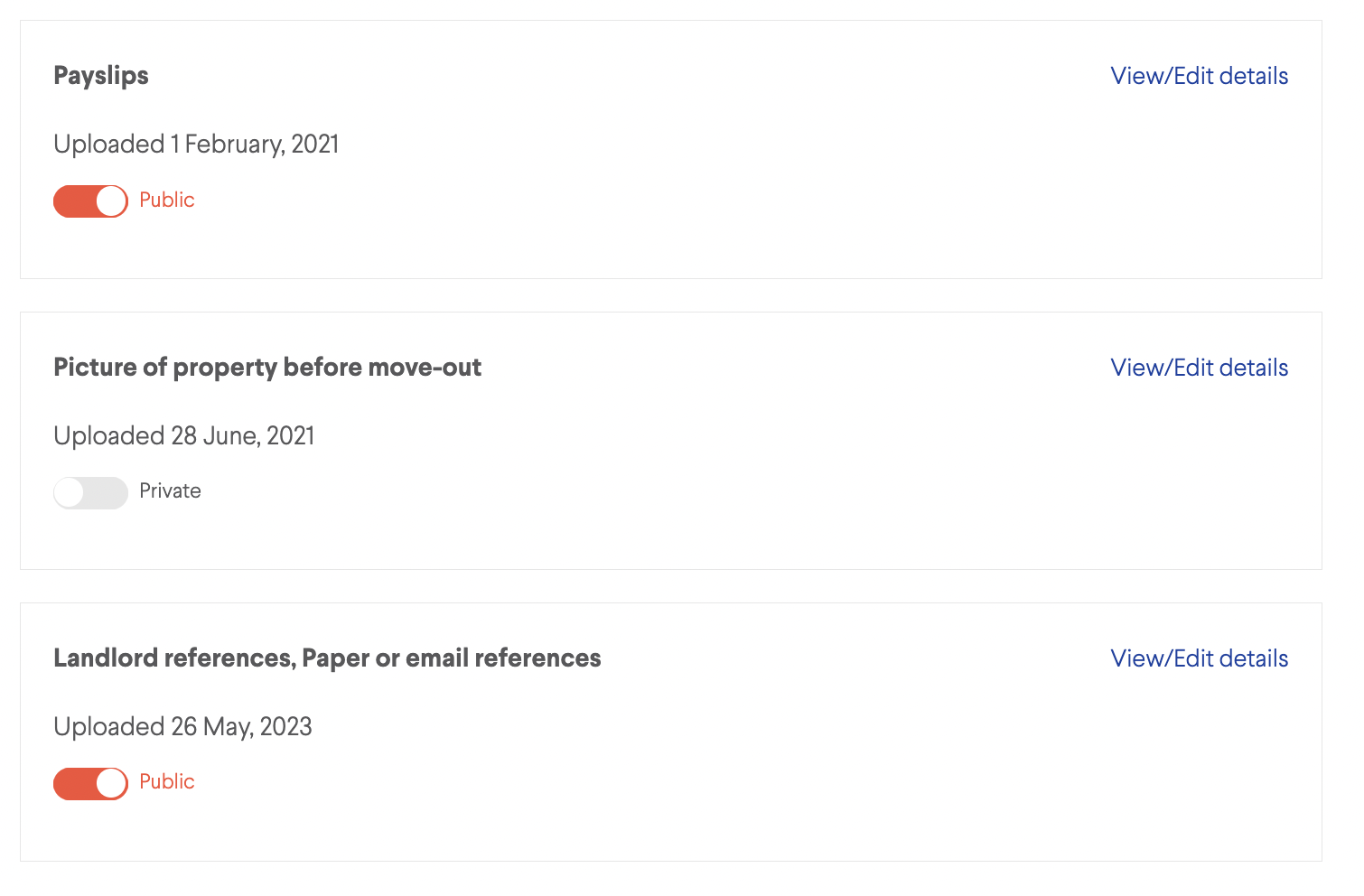 Discover how to best control your personal data on HomeHak and create your Tenant CV now.