Be found by landlords, homeowners and letting agents on HomeHak Tenant Selector
Once you have started creating your HomeHak Tenant CV, the next step is achieving a "Good" status level. When you are working on your Tenant CV, you can check the progression of your "Profile Status" on the left side of the screen:

Why should you create a "good" Tenant CV?
It's a very competitive home renting marketplace, and you need to make a great first impression to get selected for a home. Landlords and agents receive hundreds of enquiries for every property advertised. If you submit a "Good", "Excellent", or "Top-Class" HomeHak Tenant CV, you will stand out.

Having a good Tenant CV means you have included enough information to make a match with a place. This is especially important because landlords, homeowners and agents need certain amount of information to determine if their property is suitable for you.

A "Good" Tenant CV can be displayed on HomeHak Tenant Selector or on your employer's HomeHak page, if they have one. This extra visibility will increase your chances of being found by homeowners, landlords and letting agents. Have a look at Cork University Hospital's HomeHak page to see what employer's pages look like.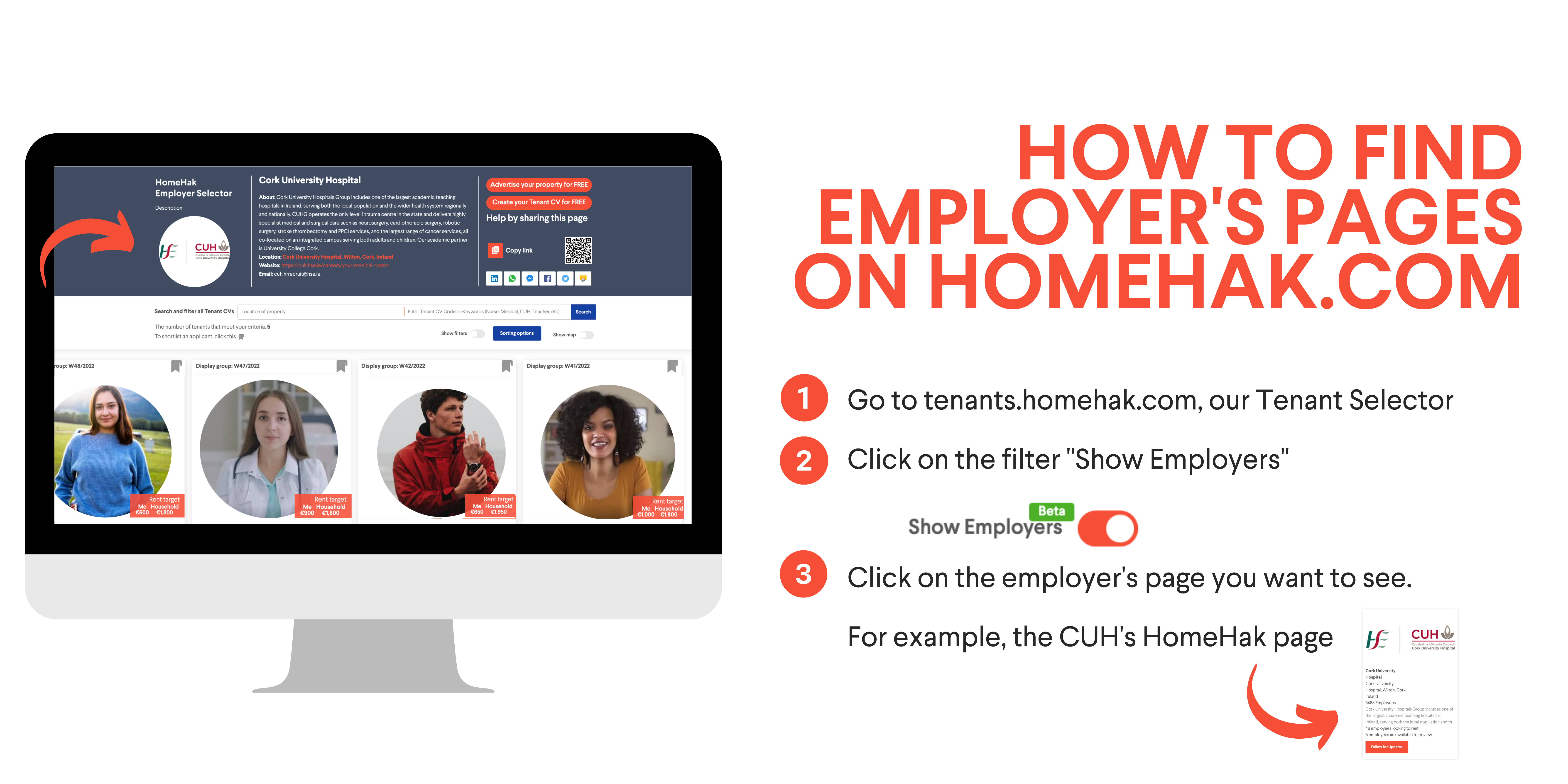 What does a "Good" Tenant CV include?
If you are serious about finding your ideal home, you should invest some time creating an impressive HomeHak Tenant CV.
Whether you're a 1st, or 10th-time renter, being prepared and taking measures to stand out will help establish yourself as an impressive candidate. It's like going above and beyond when applying for a dream job; you should validate why you should be chosen!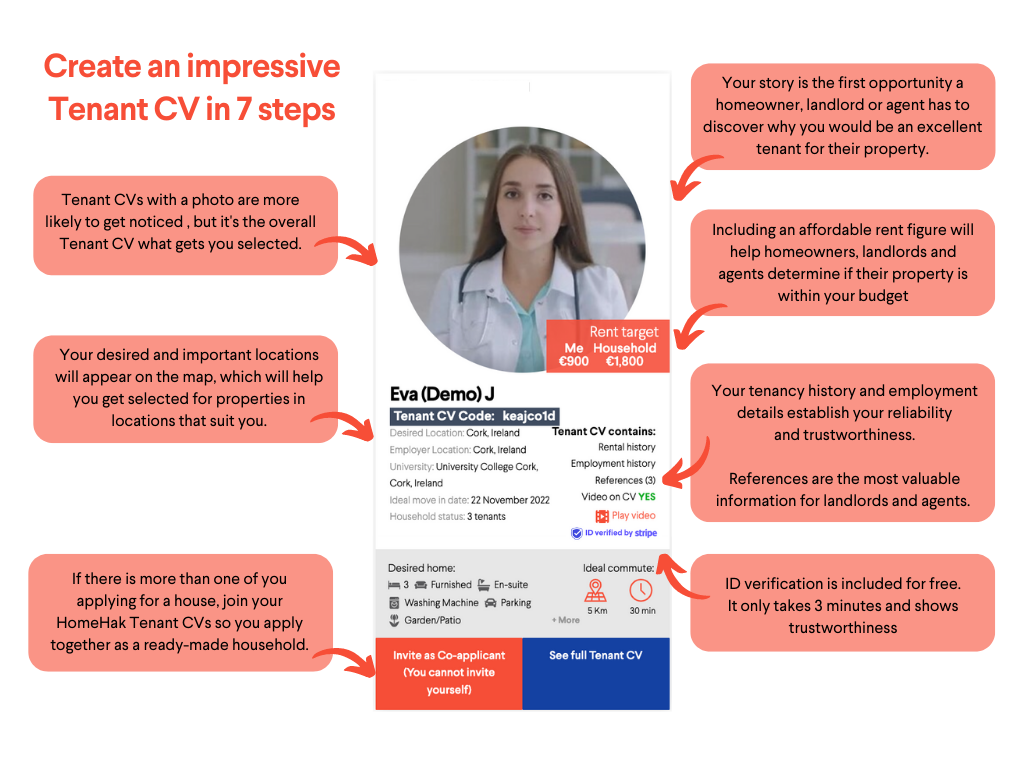 The last important tips
Remember that, before submitting your Tenant CV, you must get it to at least "Good" status, or better if possible. Otherwise, you won't be able to make it public. Click here if you want to learn more about this.
Ensure your "Private/Public" settings permit a viewer to see relevant info, like locations.
If you want people to see your Tenant CV, go to the "Home-search" section and choose the Green status. To do so, g

o to settings and then click on "Home-search status" (under

the section "PROTECT PRIVACY AND AGREE SETTINGS").

Click here to learn more about the benefits of HomeHak Tenant CV.