At HomeHak, our mission is to assist you in creating a highly organised and impressive Tenant CV. This helps you maximise your chances of being selected by landlords, homeowners, and agents with available properties that align with your needs.
Having a good Tenant CV means you have included enough information to match with a place. This is especially important because landlords, homeowners and agents need a certain amount of information to determine if their property is suitable for you. Additionally, it will help you stand out from the crowd and make a great first impression.
Improving your HomeHak Tenant CV:
Now, you can find personalised tips on your HomeHak account. To access this new section, simply follow these steps:
Log in and navigate to the settings page, which can be found by clicking on your name in the top right-hand corner.
Look for the "CREATE MY TENANT CV" section.
Select the last option: "Improve your Tenant CV."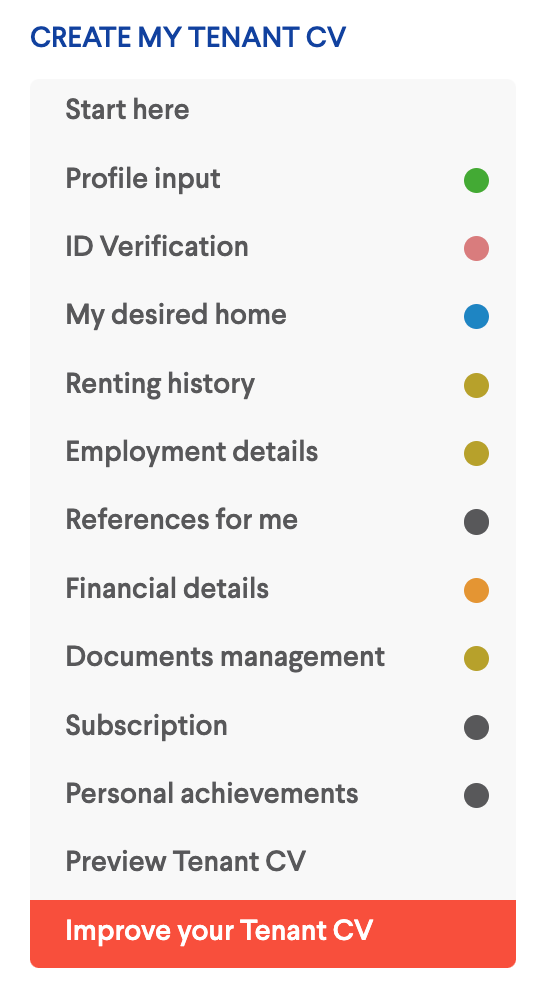 Within the "Improve your Tenant CV" section, you'll discover personalised feedback categorised by sections, such as "PROFILE INPUT," "ID VERIFICATION," "RENTING HISTORY," and more. Each heading addresses the necessary changes you need make to strengthen a section and improve your overall Tenant CV.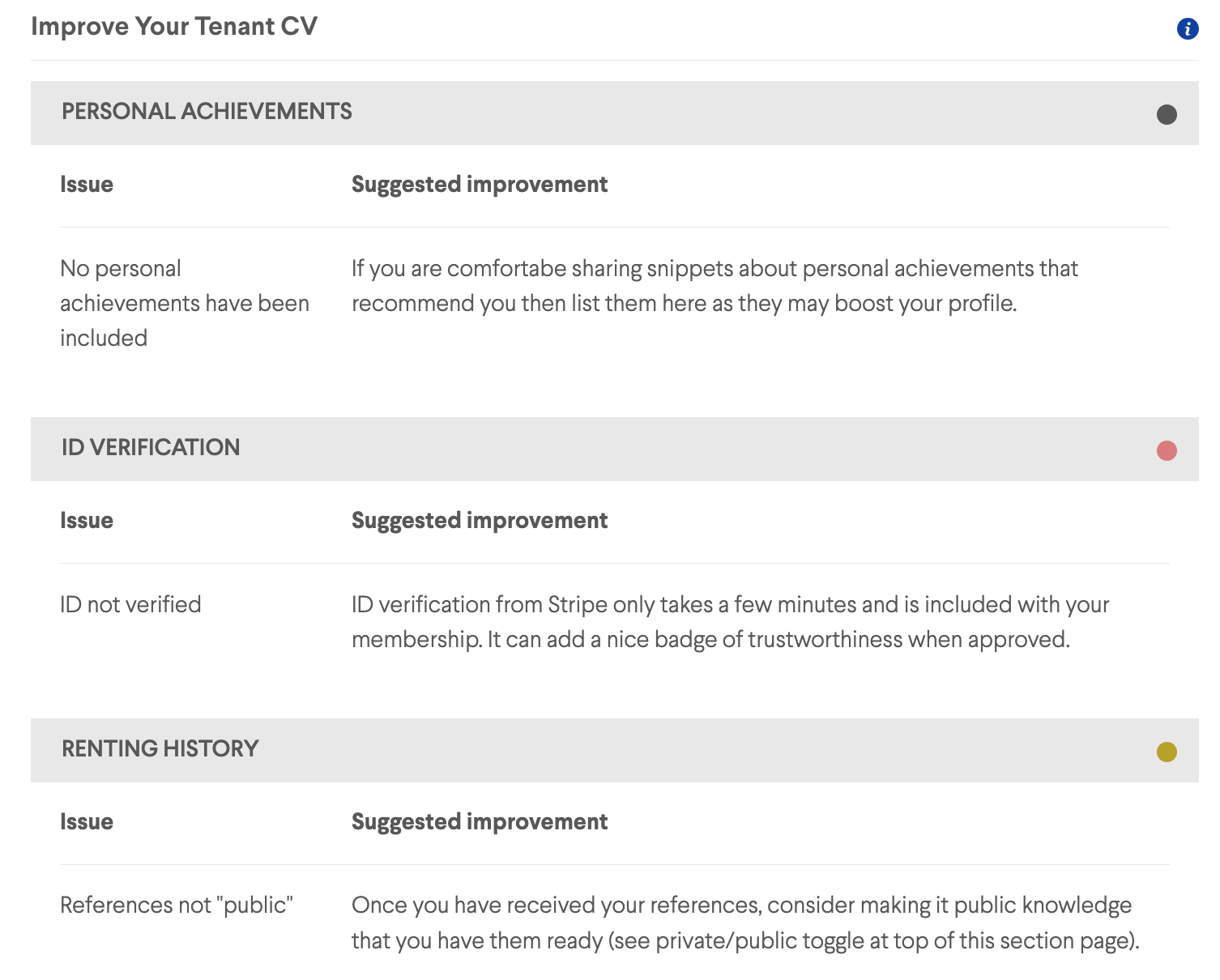 The colour beside the headings indicates your progress on that specific section:
Black means you still haven't clicked on that section.

Red means you have visited the section but made no changes.

Yellow means you have only started working on that section.

Gold means you have input enough information.

Blue means you have done a very good job on that specific section.

Green means you have done an excellent job on that section.
If you click on a heading, you will be sent to a specific section. Go to each section to review and improve your Tenant CV.
Creating a "Good" HomeHak Tenant CV:
Since you start creating your Tenant CV, the platform has already been guiding you to achieve at least a "Good" status level. You can view the overall progress of your Tenant CV at any time by clicking on "Settings":