HomeHak allows you to use your data to promote yourself
Use your data to promote yourself as a trustworthy person, but with the peace of mind that you maintain control over who can access it at any time.
As the owner of your data, you can control what the level of visibility of each piece of information included on your HomeHak Tenant CV is. For instance, you never have to publicly share any details of your profile if you do not want to. You can simply share a link, code or QR code to your HomeHak CV. The landlord, homeowner and letting agent can then check your HomeHak Tenant CV and request more details if needed.
Click here to learn more about how to share your HomeHak Tenant CV.

Control visibility with your HomeHak Tenant CV Code.
With HomeHak, you can easily share your Tenant CV as a digital link, which will allow you to know what's happening and see when your Tenant CV is being viewed and/or shortlisted. This removes some of the confusion and uncertainty around applying for a home and will allow tenants to be more aware of where they stand in the process.
Not only can you track when a landlord, homeowner, agent or even another tenant reviews your information, but your documents are also watermarked for your security.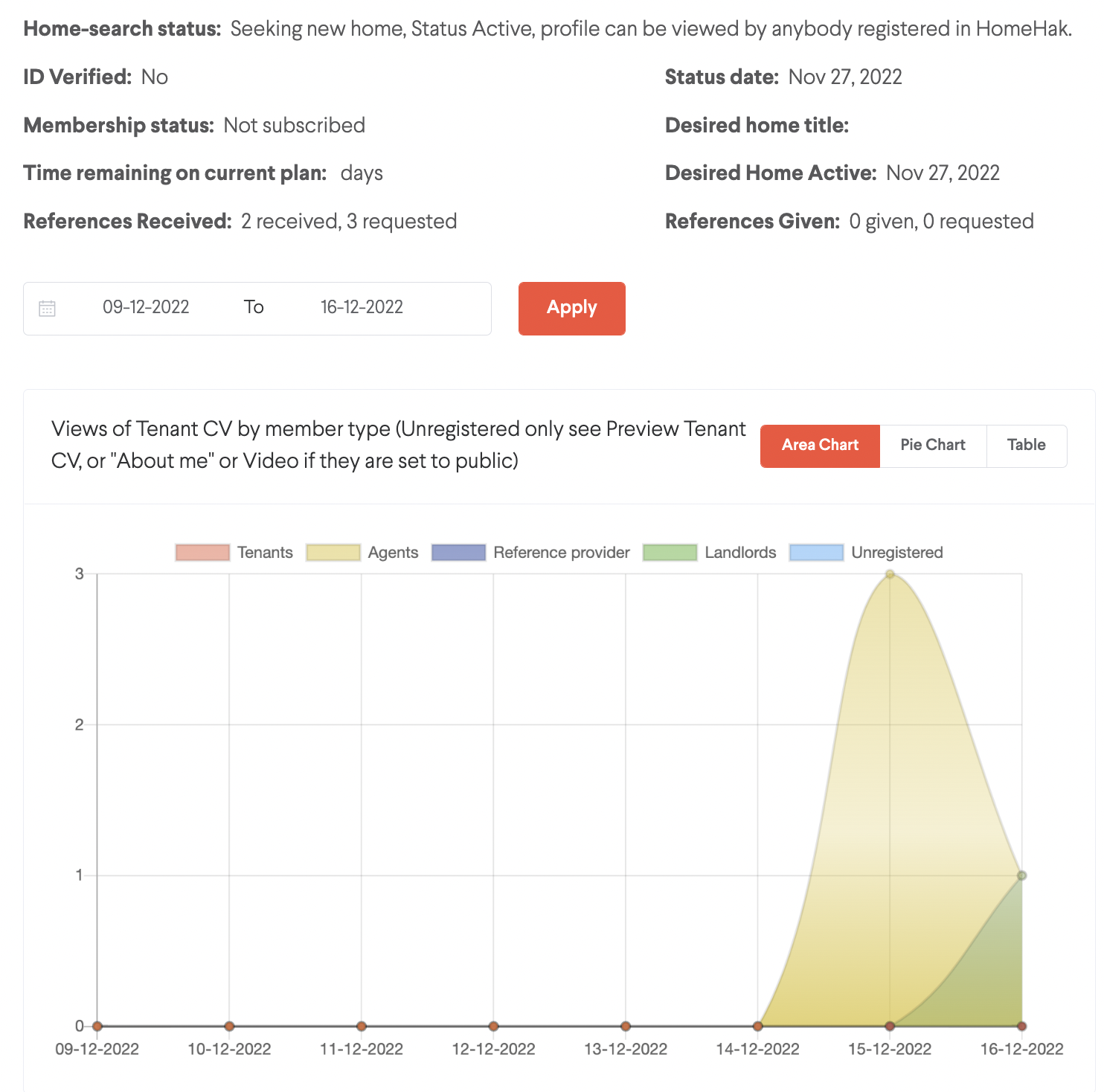 For more information, visit our Privacy Centre.