Create your Tenant CV
When you apply for a home in any situation, you need to provide a certain amount of information so the landlord or letting agent can consider if their property is suitable for your needs. HomeHak helps you to prepare a Tenant CV that you can use to apply for homes advertised on other platforms, directly by sharing a link to your Tenant CV with connections, as well as applying for homes on HomeHak itself.
Applying for homes on the HomeHak platform
You need to input a certain amount of information into your HomeHak Tenant CV before you can apply for homes advertised on HomeHak. This is because homeowners, landlords and letting agents need a minimum amount of information to determine if their property meets your needs.
To apply for viewings through HomeHak, your HomeHak Tenant CV must have reached at least the "Good" profile status level. When you are working on your Tenant CV, you can check the progression of your "Profile Status" on the left side of the screen:

Have a look at this Help Centre article if you need some tips to create a "good" Tenant CV.
How to apply for a home when you have a "Good" or better HomeHak Tenant CV.
If a property is listed on HomeHak, when you apply the landlord or agent can review your Tenant CV and determine if their property will meet your needs. For example, if you include your workplace or university address, the agent or landlord will see your potential commute in relation to the property.
You can click on "Apply for a viewing" and offer the times you are available: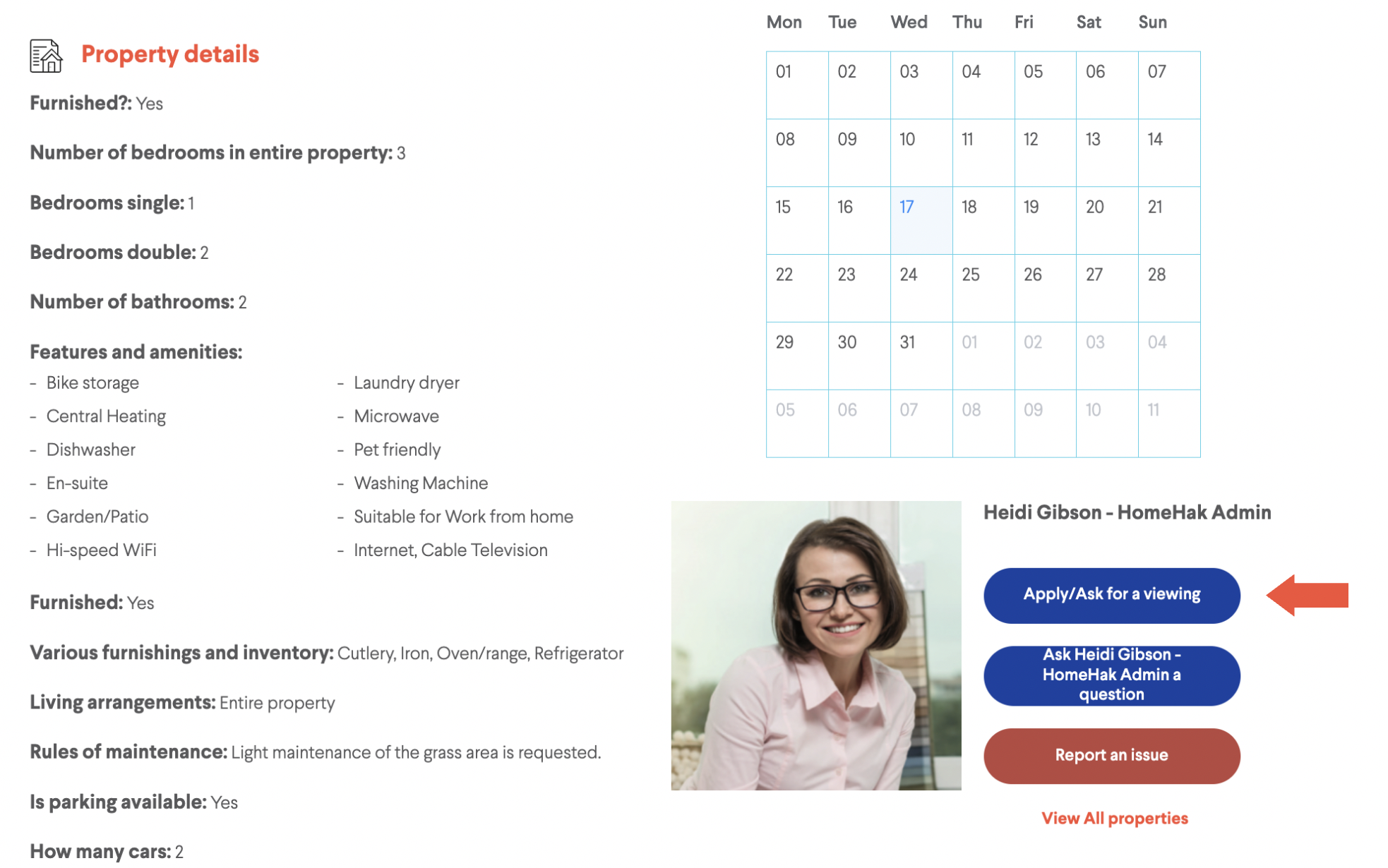 If you share your HomeHak Tenant CV always check your Home Search Status. Make sure the setting allows the landlord or letting agent can view your Tenant CV, and that it is not set to "Profile hidden". Learn more about your Home Search status in this article.
Visit our website to learn more about the many advantages of HomeHak for Tenants.