Did you use a wrong email when creating your HomeHak account? Or would you like to simply update your email address? To change your email, follow these instructions:
Log in and go to settings. You will find it by clicking on your name at the top right-hand corner of the website.

Go to the section "PROTECT PRIVACY AND AGREE SETTINGS."

Select "Account Settings", the third option.
Click on "+ Add new email address."
Enter your new address.
Make sure to tick the box "Receive notifications", for notifications to go to your new address.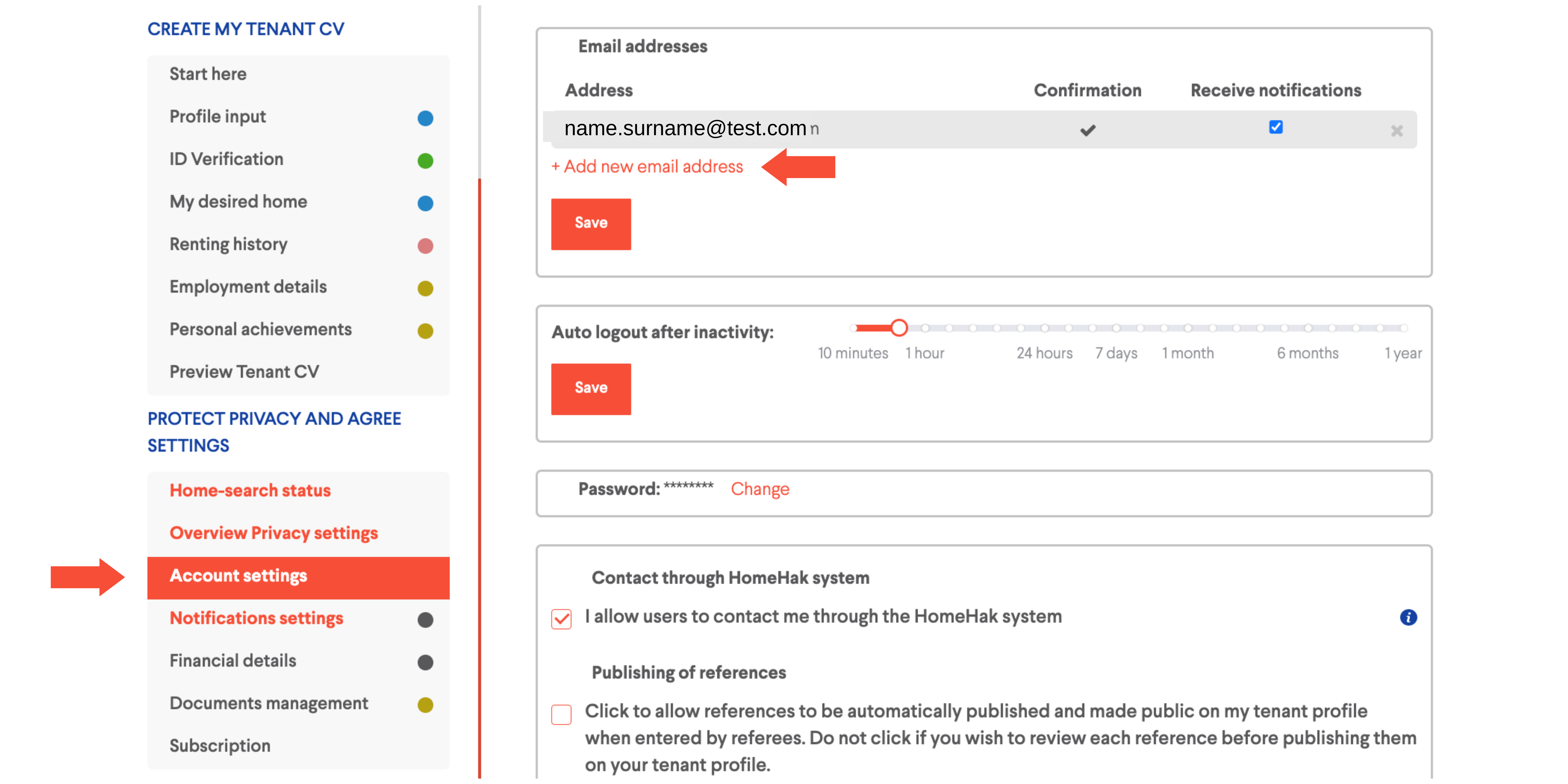 Once you have added a new email address, this one will replace the old one.
Do you still need help? Click on the "Support" button and leave us a message so we can assist you.