If you want to go ahead and delete your account, follow these instructions:
First, click on your profile picture at the top right corner and then on "Settings, Create Profile, Menu"

Under "PROTECT PRIVACY AND AGREE SETTINGS", go to the third option "Account Settings."
Scroll down until you see "Delete my account."
Click on "Permanently delete account". We ask that you personally log in and perform the account deletion for two reasons:



You may have added important information to your account on HomeHak. Rather than act on an unverified email instruction, we need to be sure that only the owner of this information permanently deletes their information.
There is some brief information in the "Account settings" section for the account holder to read about how their data is protected.

This is how the "Delete" button looks on mobile - under the "Account settings" section on the menu: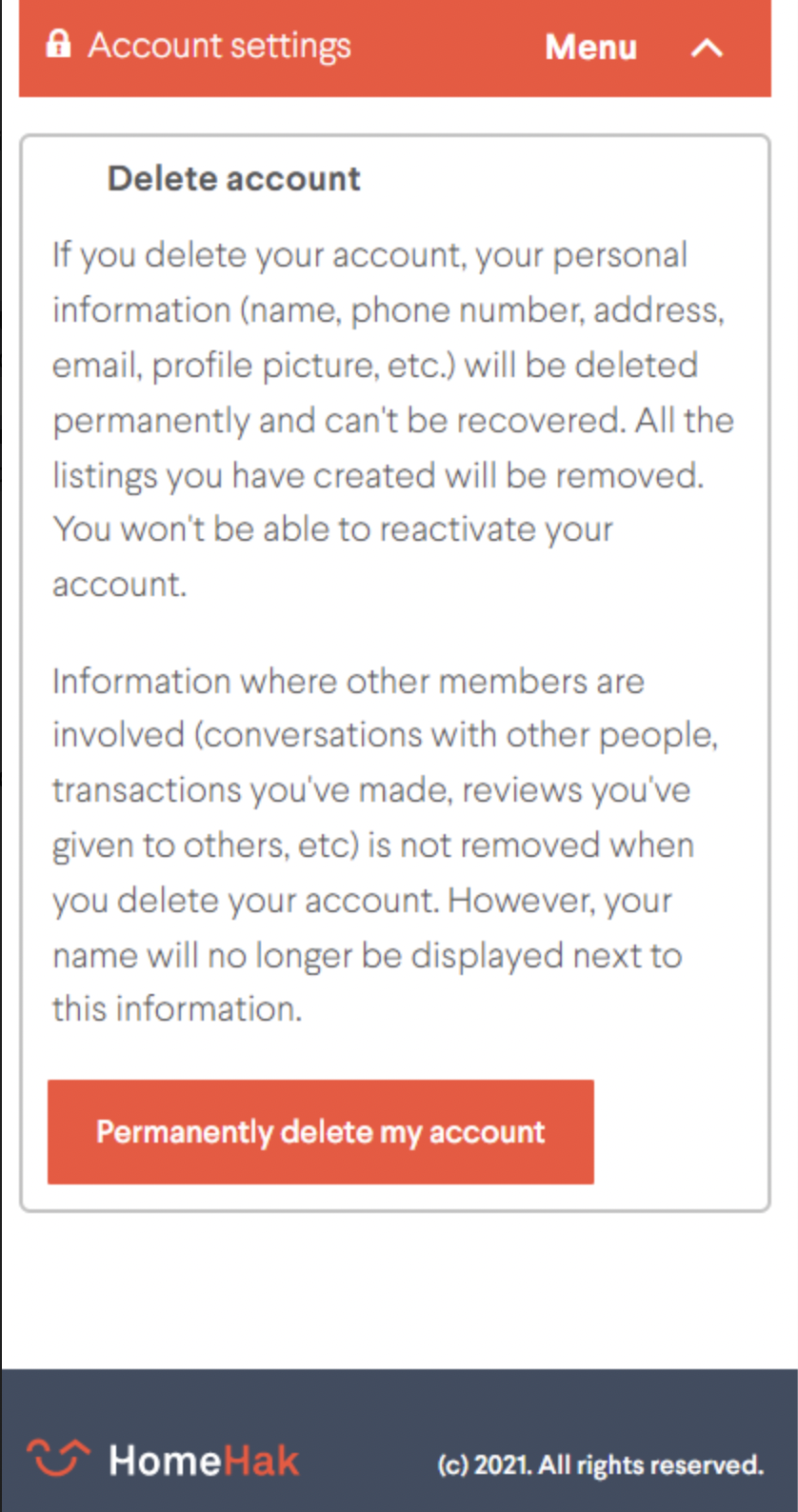 This is how the "Delete" button looks on a desktop: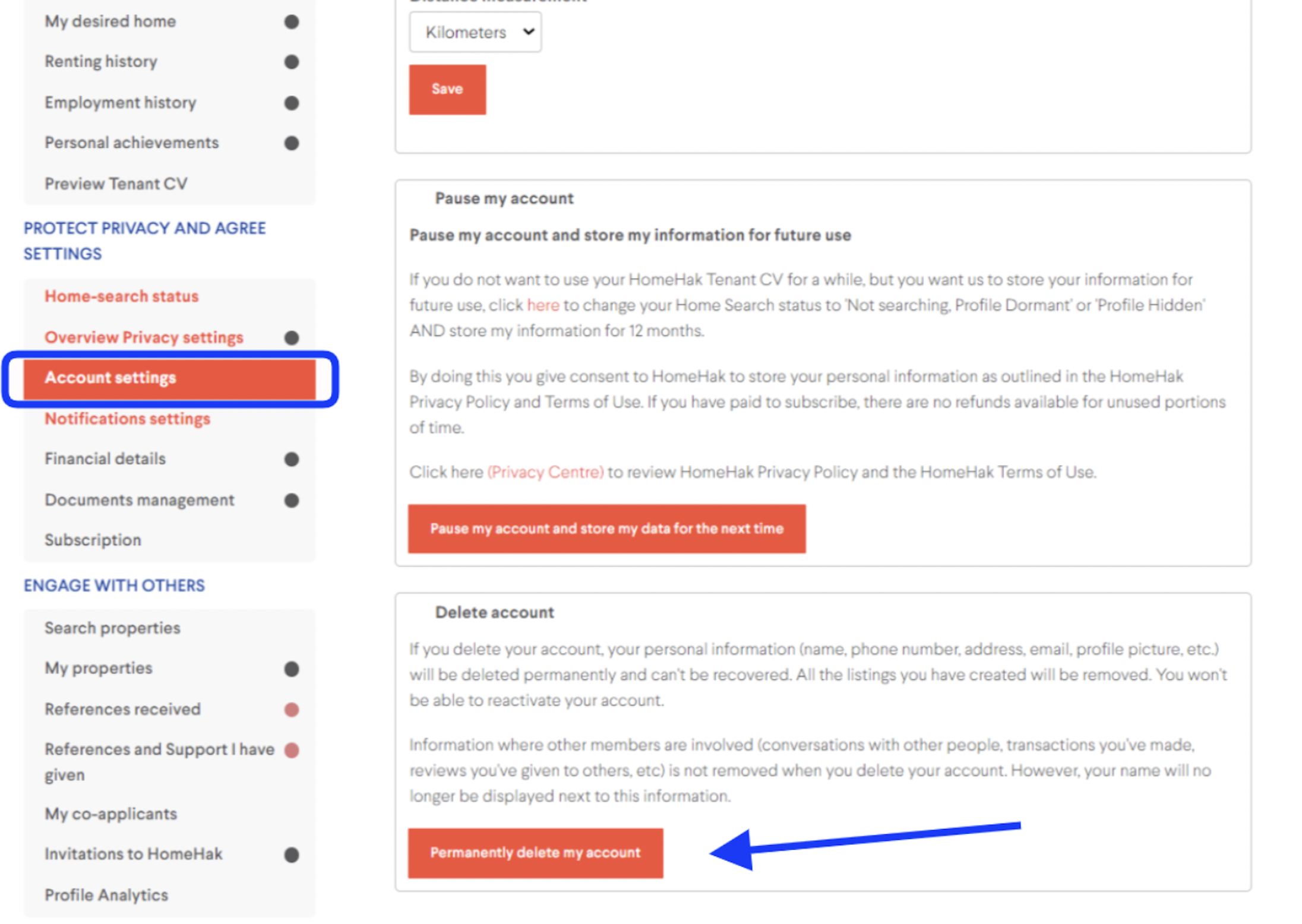 If you would prefer for us to delete your account on your behalf, please contact us and confirm this is your instruction so we can do so on your behalf.


How to pause your HomeHak account
If you pause your HomeHak account instead of deleting it, you will be able to keep storing all your renting information for future use. Visit this article to learn how to hide your HomeHak Tenant CV
You may also want to know that you can maintain your Home search status on your account as "Profile Hidden". This Home search status means that you can keep your information on HomeHak in case you need it in future, but nobody will see it.
You don't need a paid subscription for this minimal account status. If you wish to know more, please don't hesitate to contact us. Alternatively, check our Terms of Use and Privacy Notice here and learn more about HomeHak for Tenants.