If you want your HomeHak property ad to be as attractive as possible, we recommend you to fill in the following:
Only some of these fields are mandatory, such as property title, location, price, BER, description, and type of property, among others. However, the more information you include, the easier it will be for your applicants and prospective tenants to know whether this is the home they are looking for.
Have you uploaded it all? Then your ad is ready to go!
Publishing your property ad on HomeHak
At HomeHak, you can decide if you want your property to go public or to be only visible to the HomeHak members you choose.
Once you have submitted all the required information, click on the yellow button named "Submit the Changes". Then, choose one of the two options:
Classify this property as 'Advertised for rent': Your property will be displayed in the "Homes" section.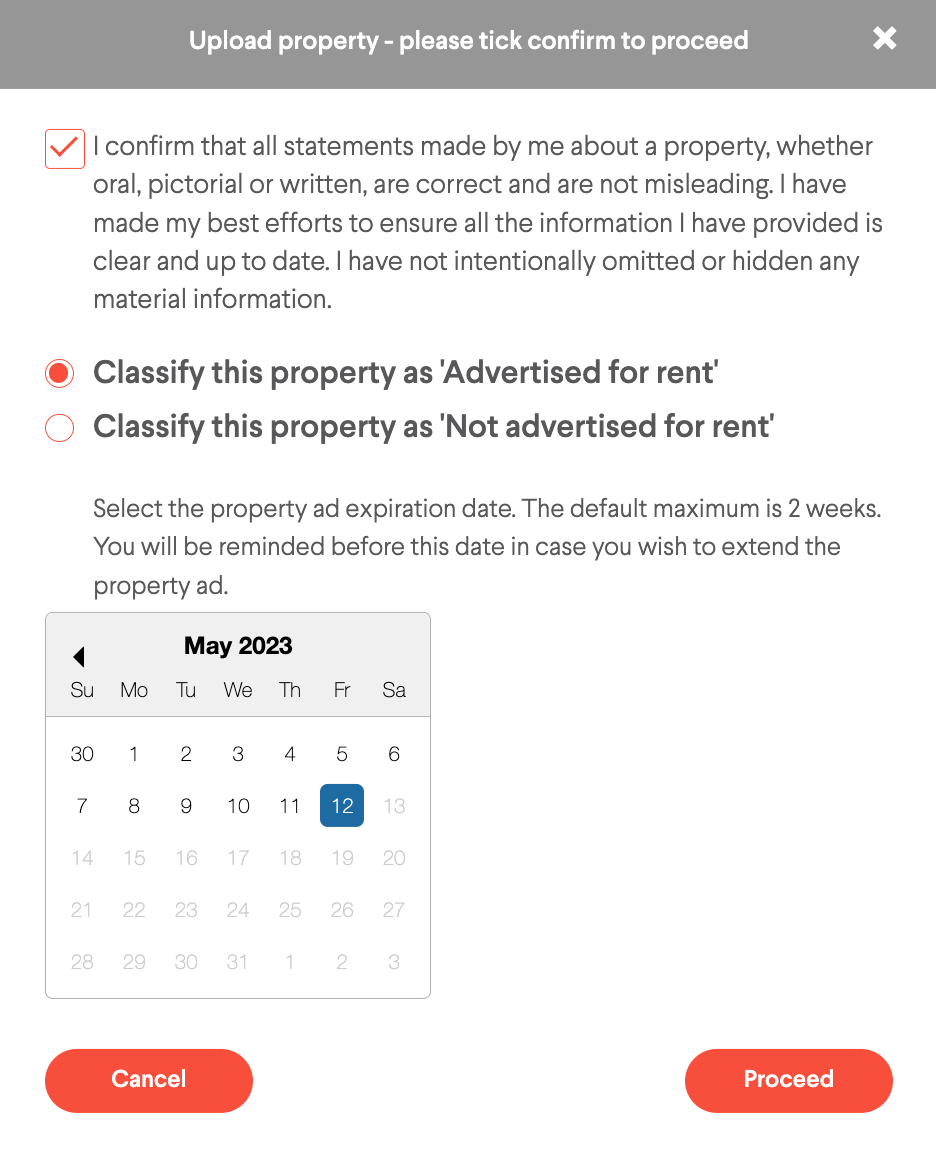 Classify this property as 'Not advertised for rent': If you prefer to share the ad exclusively with interested parties, choose this option and click "Don't advertise publicly - but share the property page URL link with interested parties". If you want to keep this ad as a draft to publish at a later stage, there is no need to click on this option.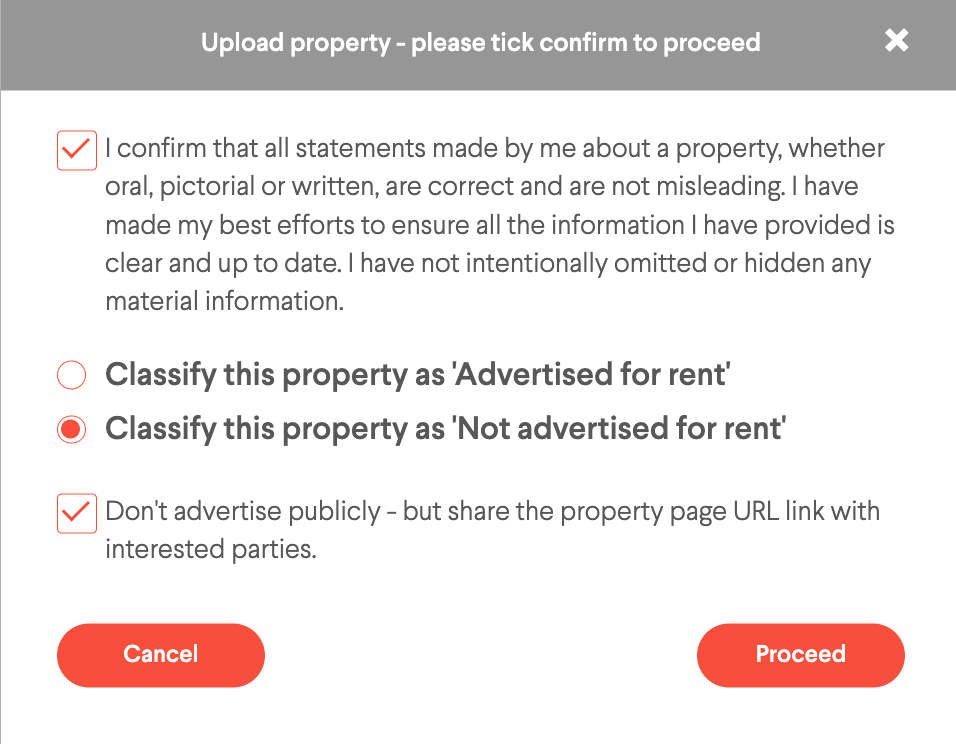 Now that you have uploaded the details of your property, you can start looking for suitable tenants on HomeHak.com.