Make sure your property stands out by showcasing these desirable features.
Prospective tenants on https://tenants.homehak.com/properties can filter their search results based on the amenities you offer, be it a private parking spot, a beautiful garden, or an ensuite bedroom.
Selecting the amenities
To add the amenities to your listing:
Click on your profile picture at the top right corner.

Go to

"My Properties"

Choose the property you want to edit, or click on

"Add property"

if you are adding a new property from scratch

Go to the second option:

"Property Details"

Select all the amenities included on your property: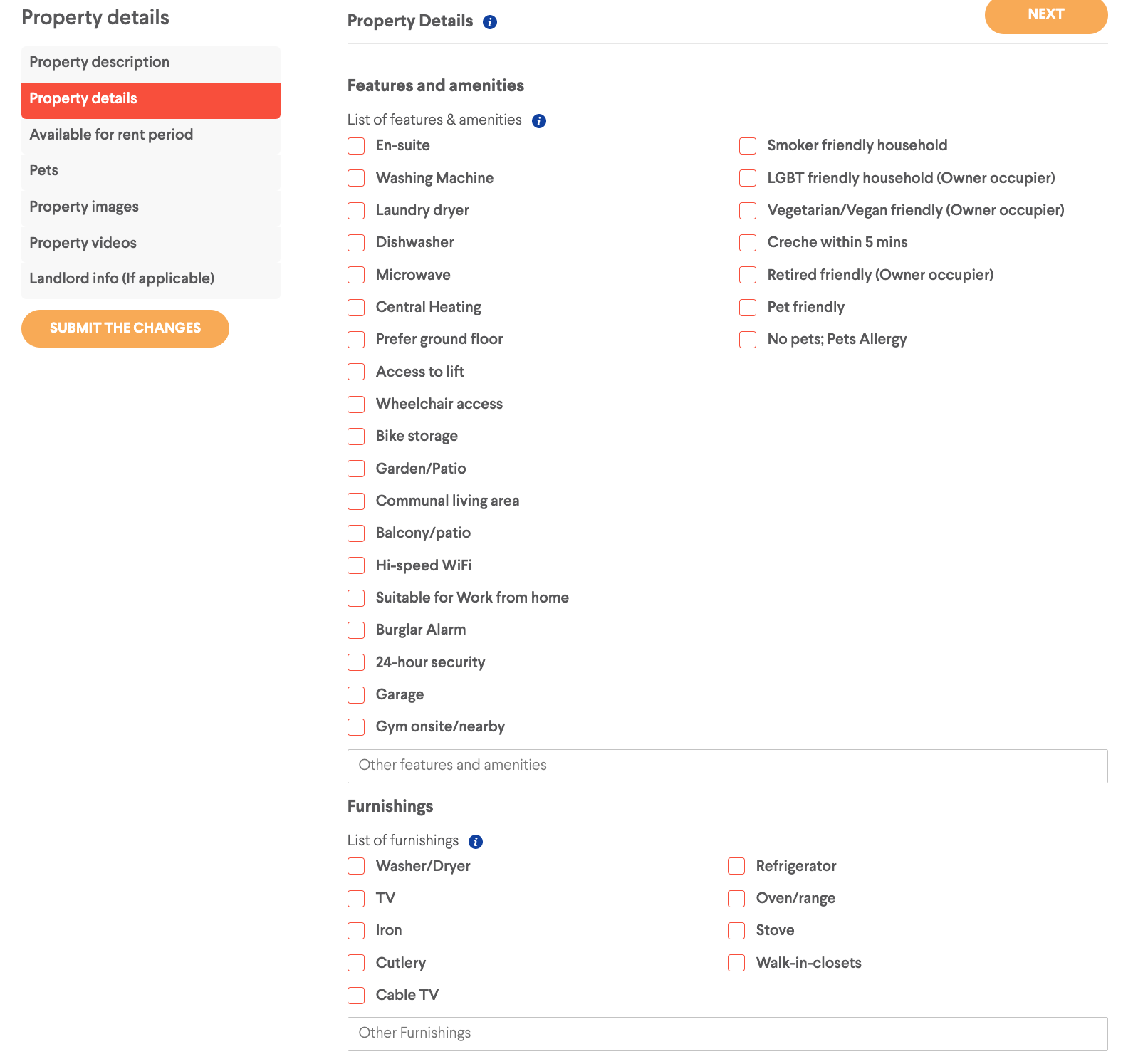 Use the fields "Other features and amenities" and "Other furnishings" to add complimentary information if needed.
If for example, your tenant will only be allowed to use the dryer twice per week, you can explain the rules of use of this specific amenity under "Rules of maintenance".

Saving and publishing the ad
Once you have made the selection of the amenities, uploaded the pictures and filled in the rest of the information for your ad, click "Submit the Changes" to save it.
Choose "Classify this property as Advertised for rent" if you want to publish it on HomeHak/Properties: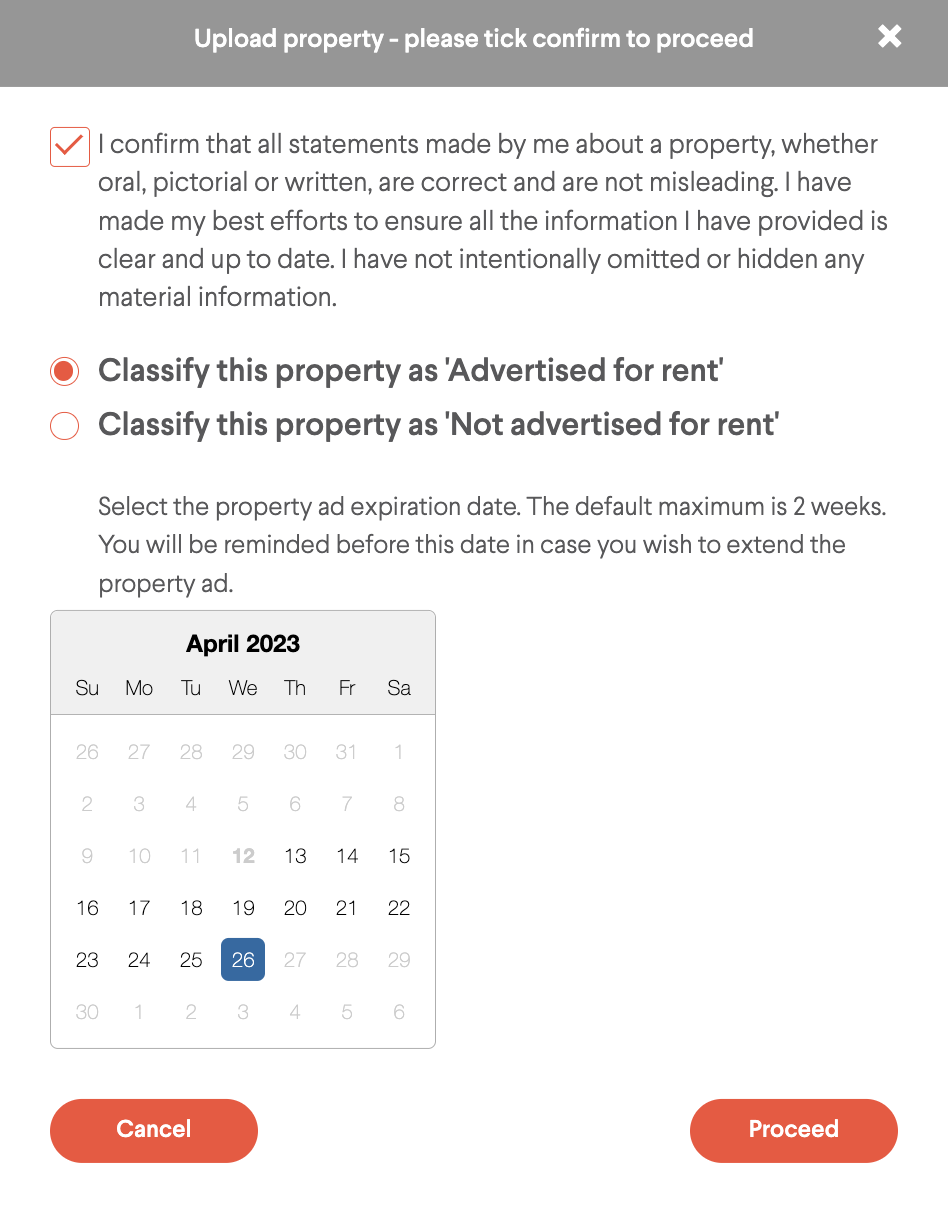 Choose "Classify this property as Not Advertised for rent" to share it privately with prospective tenants: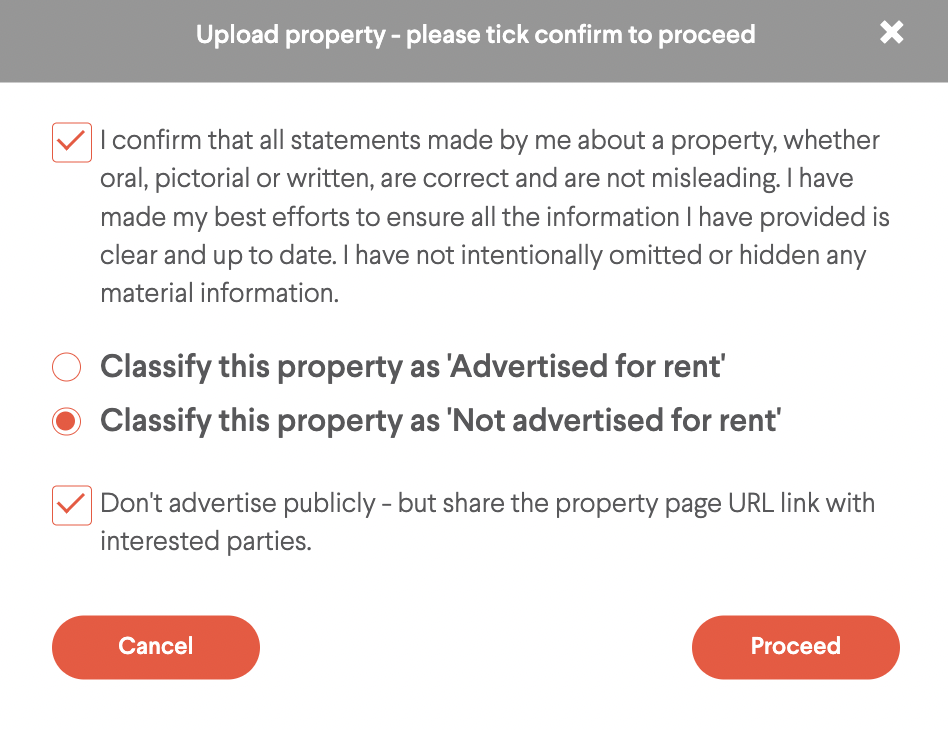 Click here for more about information on how to advertise a property on HomeHak.