A walk-through rental property video will make your ad more attractive.
Additionally, it will let prospective tenants walk through the rooms, explore the property, and get a glimpse of the neighbourhood at the push of a play button.
This is why we always recommend landlords and letting agents to include a video of the property they are trying to rent. It is the best way to bring your property to life in a matter of seconds, engage your audience and make their home-hunting experience more immersive and exciting than ever before.
Taking the video
When taking the videos, keep these tips in mind:
Capture and keep your viewers' attention with short, dynamic videos of your property. Aim for under two minutes to avoid losing your audience. If needed, you can split up indoor and outdoor shots.
Lighting can make all the difference, so open the curtains, turn on the lights, and find the angles that make each room look its best.
Don't forget to showcase all your property has to offer by using a checklist to ensure you cover all the amenities in your videos.
Uploading the video
To upload a video to your listing:
Click on your profile picture at the top right corner.

Go to "My Properties"
Choose the property you want to edit, or click on "Add property" if you are adding a new property from scratch

Go to the sixth tab:

"Property Video"

Click on the blue button "Upload video" if you have it downloaded on your smartphone or computer. Remember that your video file should be less than 100MB
If you prefer to upload the video directly from a website such as YouTube or Vimeo, use the orange button: "Upload Link"

You can add as many videos as you want and name them. To add a caption, use the "Description of video" field. Use the "Video Accurate" field to state the date when the video was taken.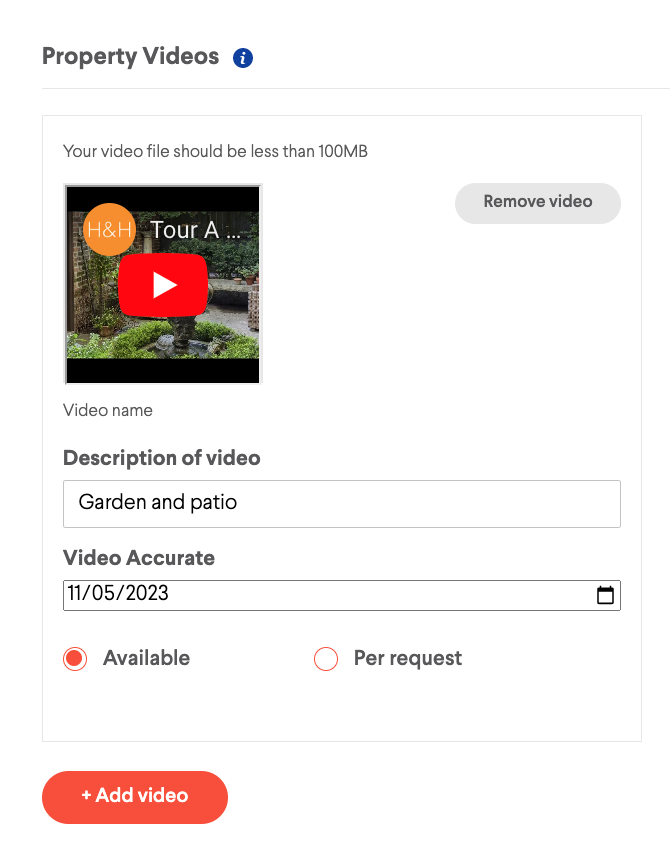 You can keep your video private by selecting the "Per request" option. If this option is selected, you can supply the video "on request" to a specific person, rather than allowing everybody to view the ad.
Saving and publishing the ad
Once you have wrapped up the final touches on your property ad (including the video, pictures, description and all the necessary information), click "Submit the Changes." Your ad will be saved and ready to go.
To let everybody know your place is available for rent, choose the option to "Classify this property as Advertised for rent." Your listing will be easily found by potential tenants browsing "homehak.com/properties".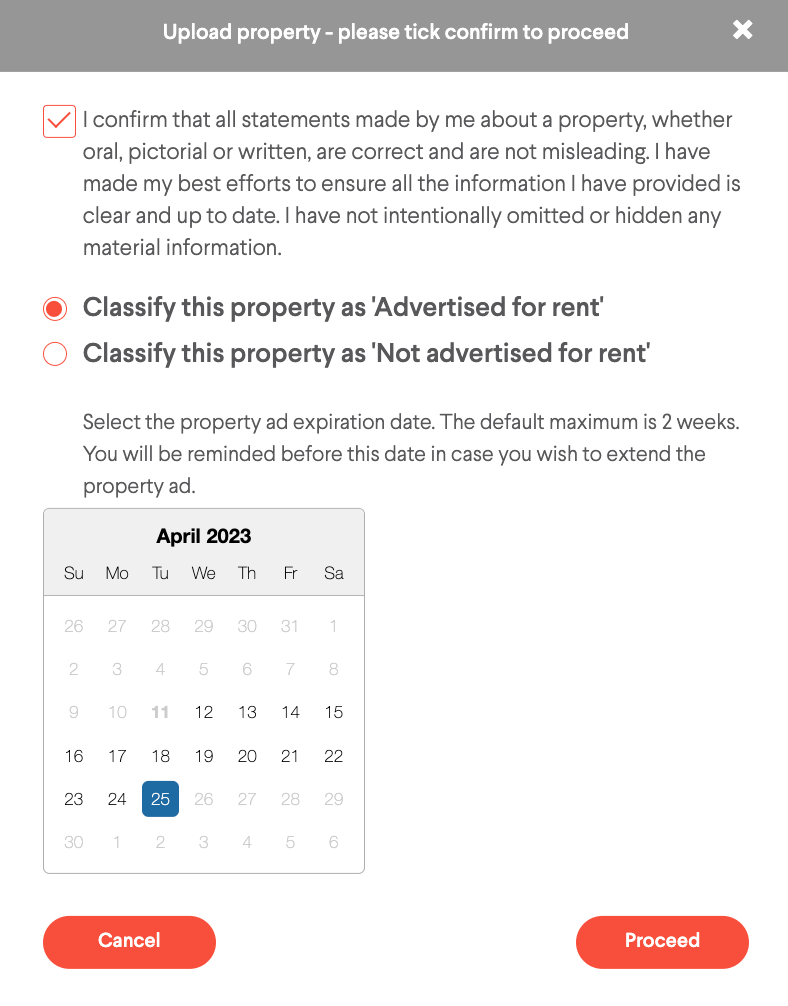 If you prefer not to publish your property and simply share it privately with the tenants you find on HomeHak Tenant Selector, choose the second option: "Classify this property as Not Advertised for rent."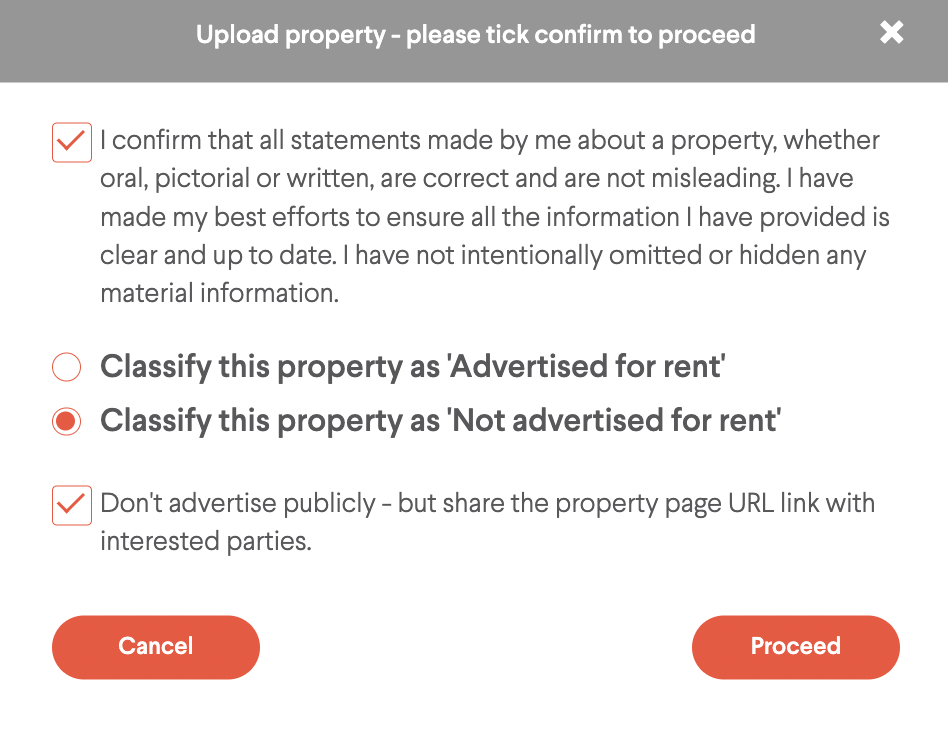 Learn more on our article about "How to advertise a property on HomeHak".
Click here to join our platform and advertise your property for free for 30 days.