Capture the essence of your property and persuade potential tenants with photographs.
To help prospective tenants imagine what it would be like to live on your property and make it their home, upload a selection of photos of the different areas of you property:
Living spaces

Kitchen

Bedrooms

Bathrooms

Common spaces (entryways, basement, gyms, etc.)

Outdoor spaces (patio area, garden, etc.)

Amenities that your property includes
Taking the photos
When taking the pictures, keep these tips in mind:
Present your space in natural light for optimal results
Ensure it's impeccably neat and tidy to showcase its full potential
If possible, use a tripod to ensure you pick up the right angle and hold the camera still
Adding the photos
To upload the pictures to your listing:
Click on your profile picture at the top right corner.

Go to "My Properties"
Choose the property you want to edit, or click on "Add property" if you are adding a new property from scratch

Go to the fifth tab:

"Property Images"

Click on the blue button

"Upload photos".

While you can upload the pictures one by one, we recommend you prepare a folder with all the chosen images (in . JPEG format) and then upload it quickly in bulk. If you prefer to upload each picture individually, c

lick "

Add Photo"

To add a caption, use the "

Description of photo"

field
Use the "Photo Accurate" field to state the date when the pictures were taken

To update your cover photo, click "Use as cover" just below the picture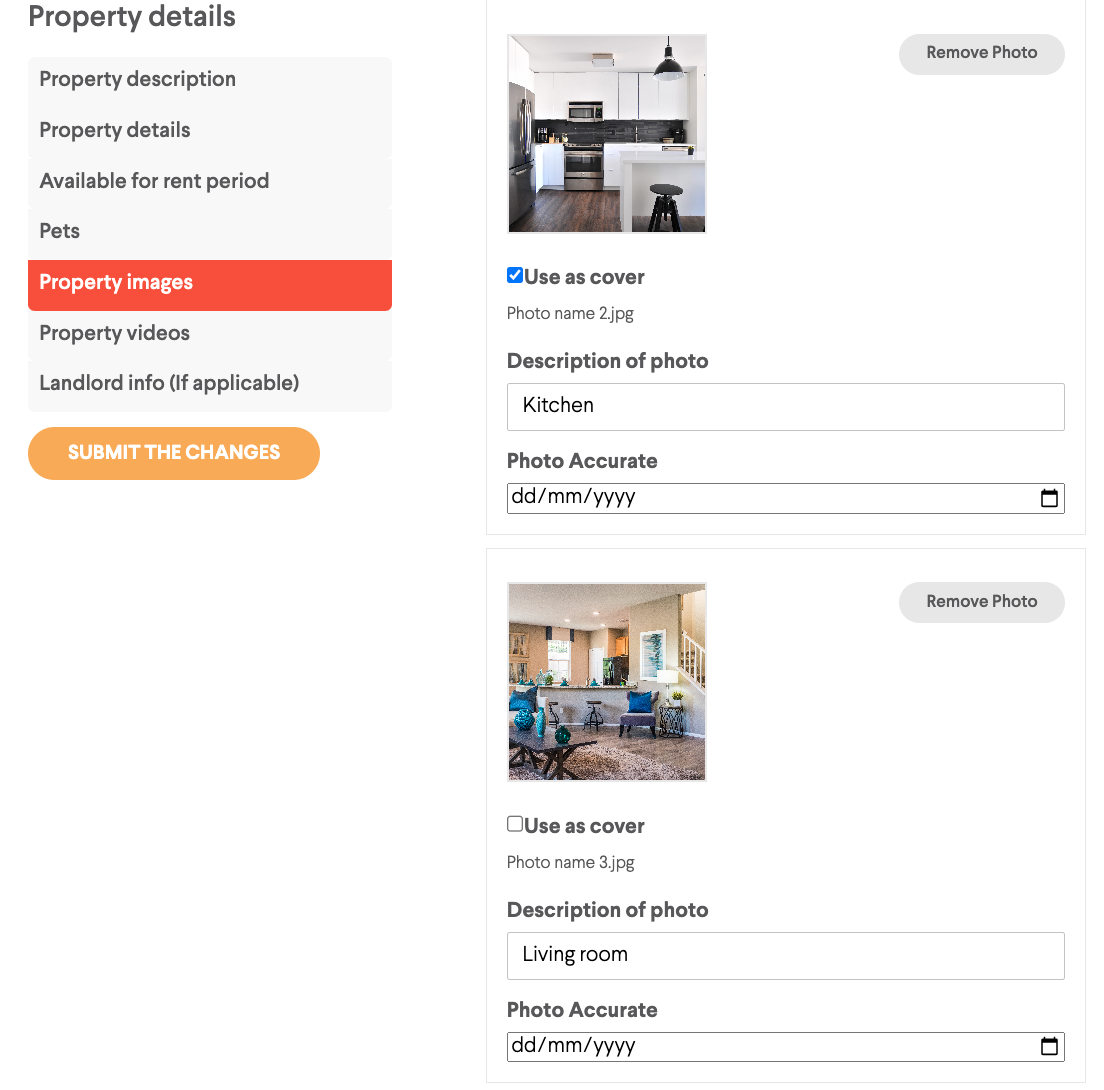 Removing the photos
If you need to remove one or several pictures:
Go back to the tab

"Property Images"

Choose the photo you want to remove and click on "Remove photo"
Click on "+Add Photo" if you want to upload another photo
Saving and publishing the ad
Once you have uploaded the pictures and the rest of the information for your ad (property description, property details, etc.), click "Submit the Changes" to save it.
Choose "Classify this property as Advertised for rent" if you want to publish it on "homehak.com/properties".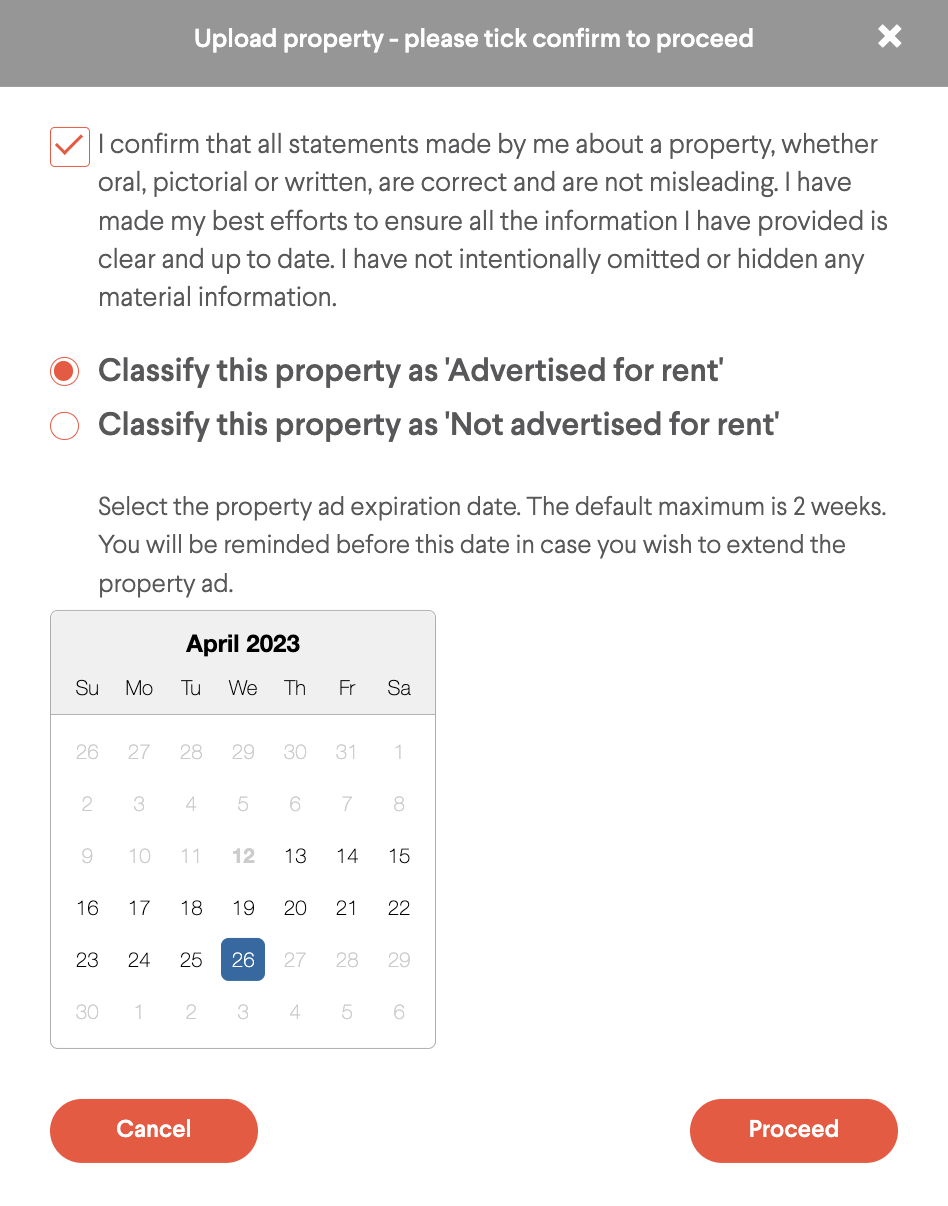 If you prefer not to publish your property and simply share it privately with the tenants you find on HomeHak Tenant Selector, choose the second option: "Classify this property as Not Advertised for rent."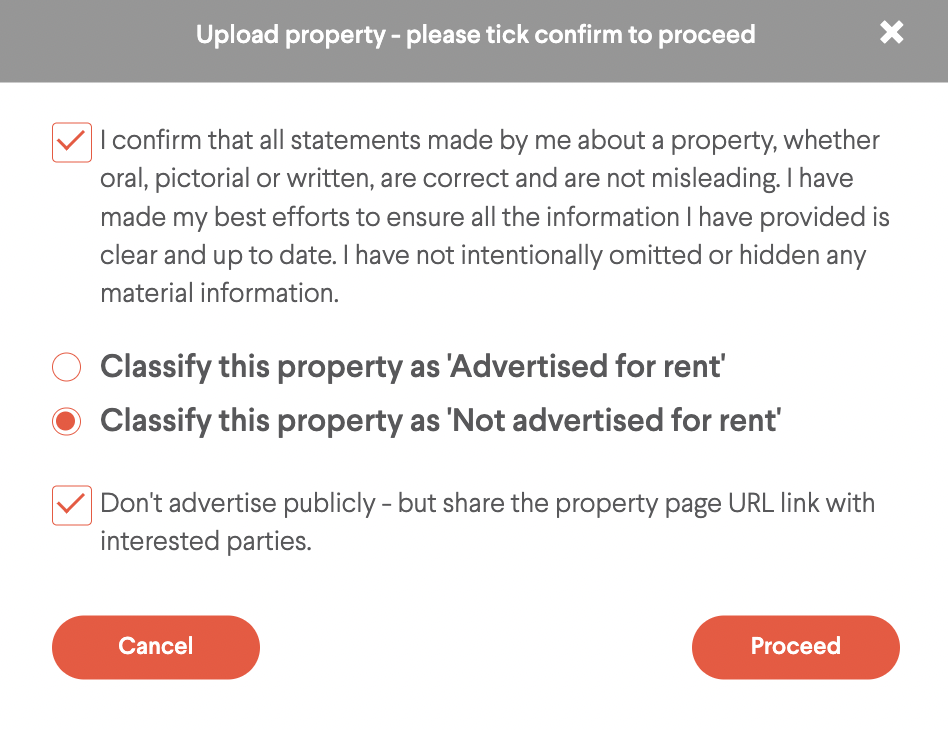 For more help, check out this article on "How to advertise a property on HomeHak".
Click here to advertise your property for free for 30 days on HomeHak.