As a letting agent, you might have to share the ownership of a property ad with another member of your agency if:
You are going on vacation, and the property you are managing has not been let yet.
You are training a new member of the team, and they need access to the property ad.
Something unexpected happens, and you need somebody to take care of your current responsibilities.
Transfering ownership to an agent from your agency
To transfer the ownership of a property ad on HomeHak.com, follow the next steps:
Click on your profile picture at the top right corner.
Go to "My Properties."
Choose the property you want to transfer.
Go to the fourth column, "Letting is managed by (click to change)", and click on "Me."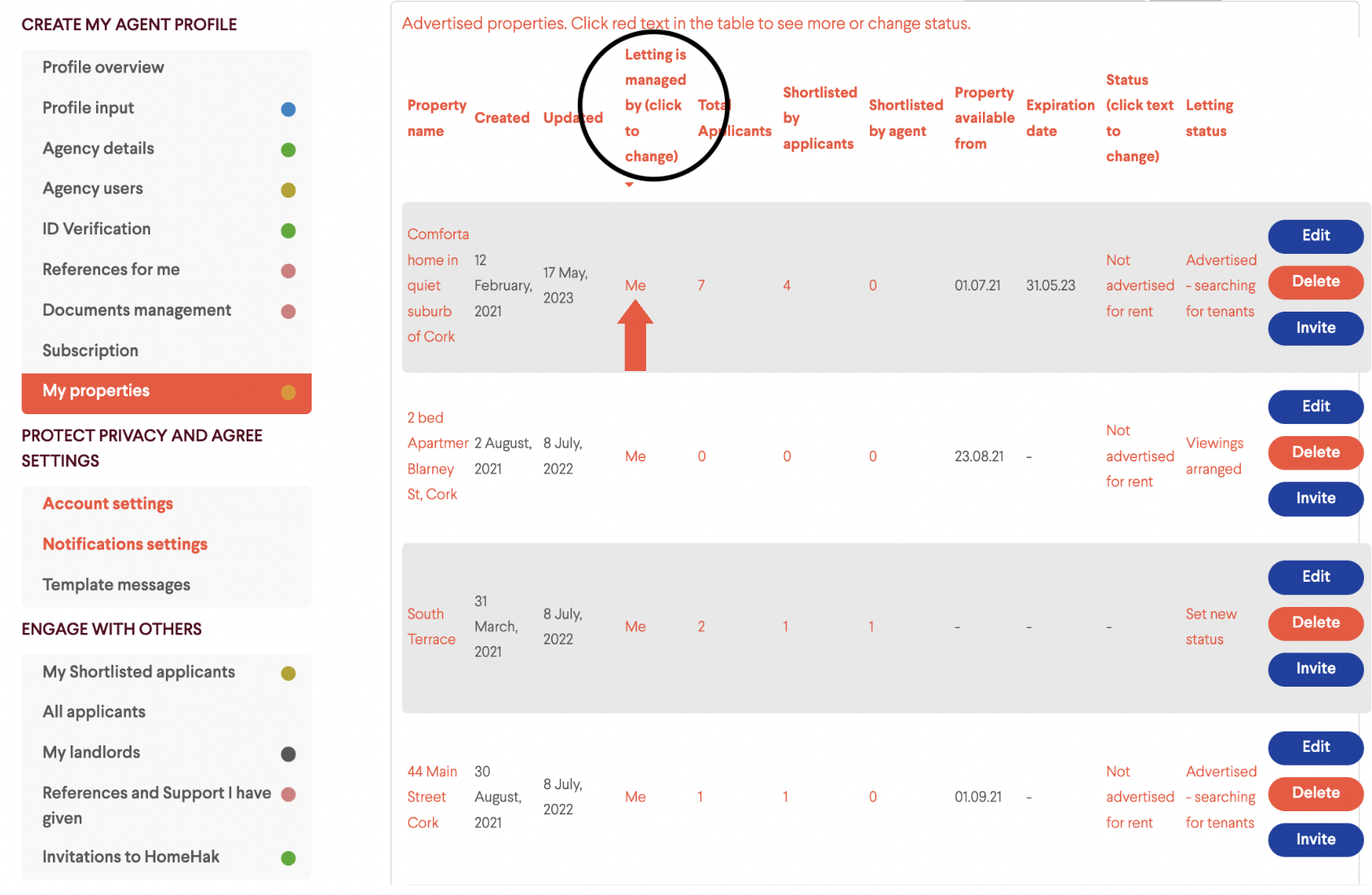 If you choose the second option, "Transfer ownership to an Agent from your agency", the letting agent you invite will have access to the property ad, the list of applicants, the comments about the shortlisted applicants, and the messages with the prospective tenants.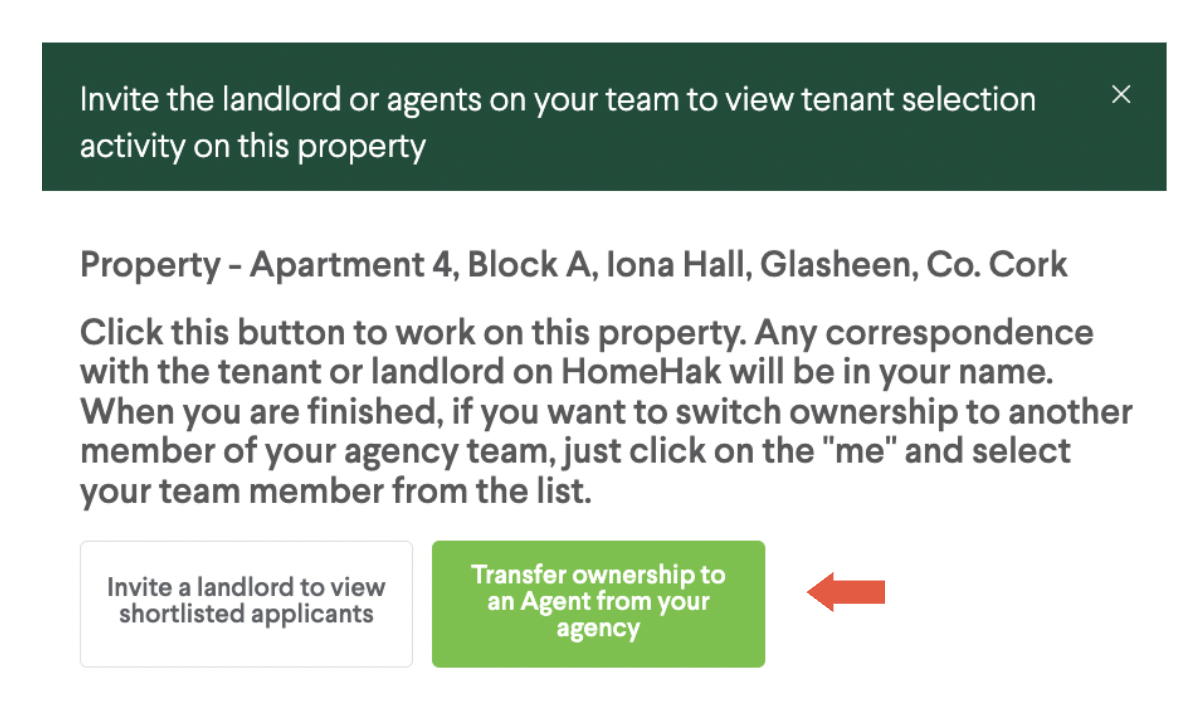 Inviting a landlord to view shortlisting applicants
Letting agents are also expected to communicate with their landlord clients and keep them informed during the letting process. Once tenants are selected on HomeHak, agents can invite landlord clients to review their recommended Tenant CVs and possibly give formal approval. The process takes minutes.
To invite a landlord to view the tenant selection you have made for their property, choose the first option, "Invite a landlord to view shortlisted applicants":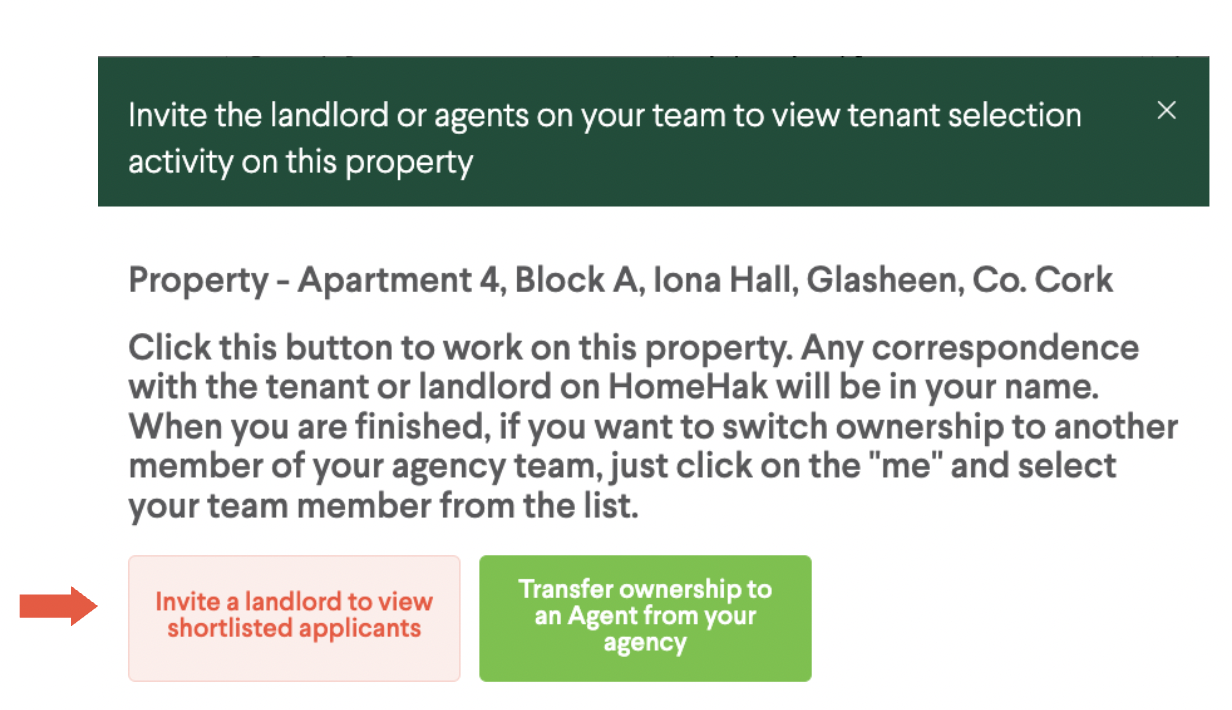 After that, you will have to fill in the following form: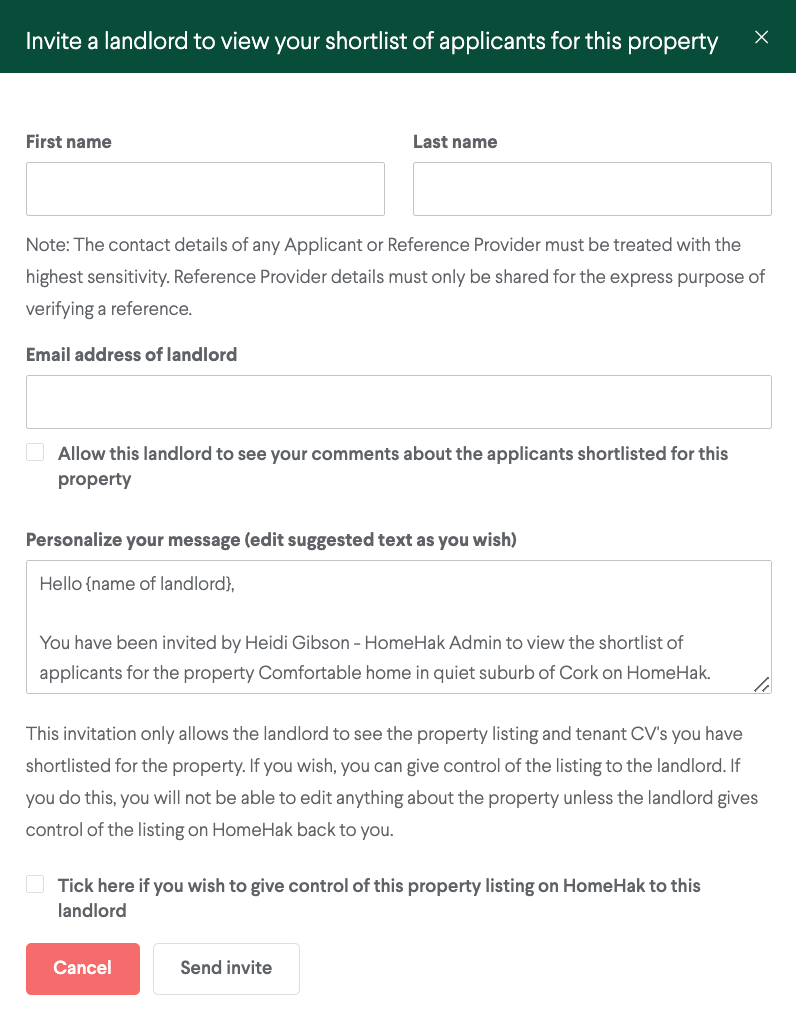 Visit our site for more information about the HomeHak tools that will help your agency save time and money.