At HomeHak, we encourage our tenant members to hide their Tenant CVs once they have secured a home, so they aren't displayed on HomeHak Tenant Selector. However, there is still the chance that you offer a viewing or communicate with somebody who is not searching for a home anymore.
This will not delay you as an agent because HomeHak has made it really easy to shortlist people and invite them in bulk to a viewing. Therefore, when you select tenants from our Tenant Selector, you shouldn't be concerned about that. People who need a home will respond to your messages, accept your request to view their Tenant CV or references, etc. Those who don't get back to you quickly might have already found a home or simply stopped looking.
Use the "How long listed" filter to see the most recent Tenant CVs
If you want to select exclusively home seekers who have just created their Tenant CVs, you can do so by following these instructions:
Go to HomeHak Tenant Selector: www.tenants.homekak.com
Click on "More Filters"
Select the timeframe on "How long listed"
Apply this filter and search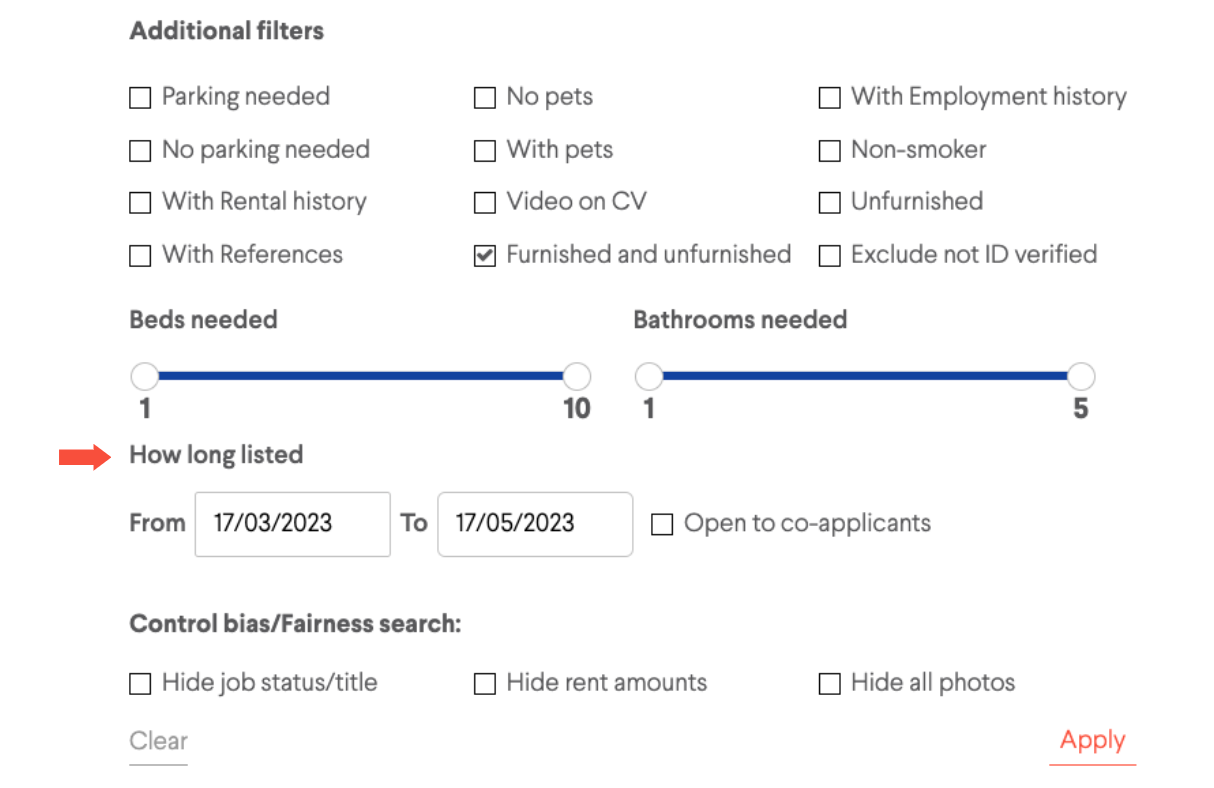 Visit HomeHak for Letting Agents and join us today for free.