Some employers support the efforts of their employees looking for accommodation to rent. On HomeHak, employers can help their employees in their home search and vouch for them. To increase the visibility and, therefore, the chances of getting selected for a home, employers can create a HomeHak Employer Page for their company to promote their staff's Tenant CVs.
What is a HomeHak Employer page?
The HomeHak Employer Page will display the Tenant CVs of employees who need a home. This will help them be found by letting agents, landlords and homeowners with available homes. Visit this article to learn more about how your employer can support you in your home search.
If your employer has a dedicated page on HomeHak, you can display your HomeHak Tenant CV to increase your chances of getting selected for a home. Click here to see if your employer has a page on HomeHak.
Why is it a good idea to display your Tenant CV on your Employer page?
Your employer will able to share and promote their HomeHak page on newsletters, local media, and social media. Additionally, your co-workers will be able to help through word of mouth amongst other employees and connections, increasing the reach of the page.
The purpose is to draw attention to employees of this company so they get prioritised for a home. This could be a good boost to your own efforts and help you hear about available homes before they even get advertised.
Visit Cork University Hospital HomeHak Employer page to see what this unique product looks like: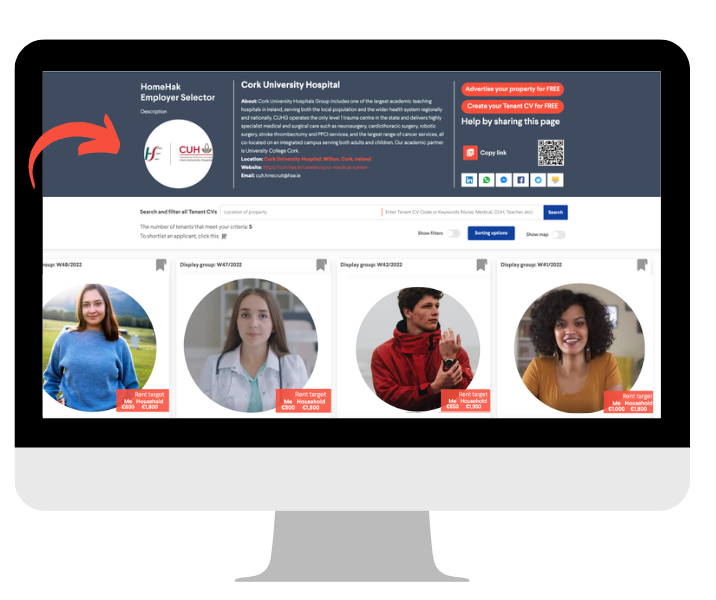 Get prioritised for homes close to your workplace
Displaying your Tenant CV on your employer's page at HomeHak will increase your chances of being found by letting agents, landlords and homeowners. To do so, follow these steps:
Go to "Start Here".
In the "About me" section, go to "Employer name", and ensure you have selected your employer's name from the dropdown menu.
Lastly, click on "Display my Tenant CV on the Employer

page

when it is published".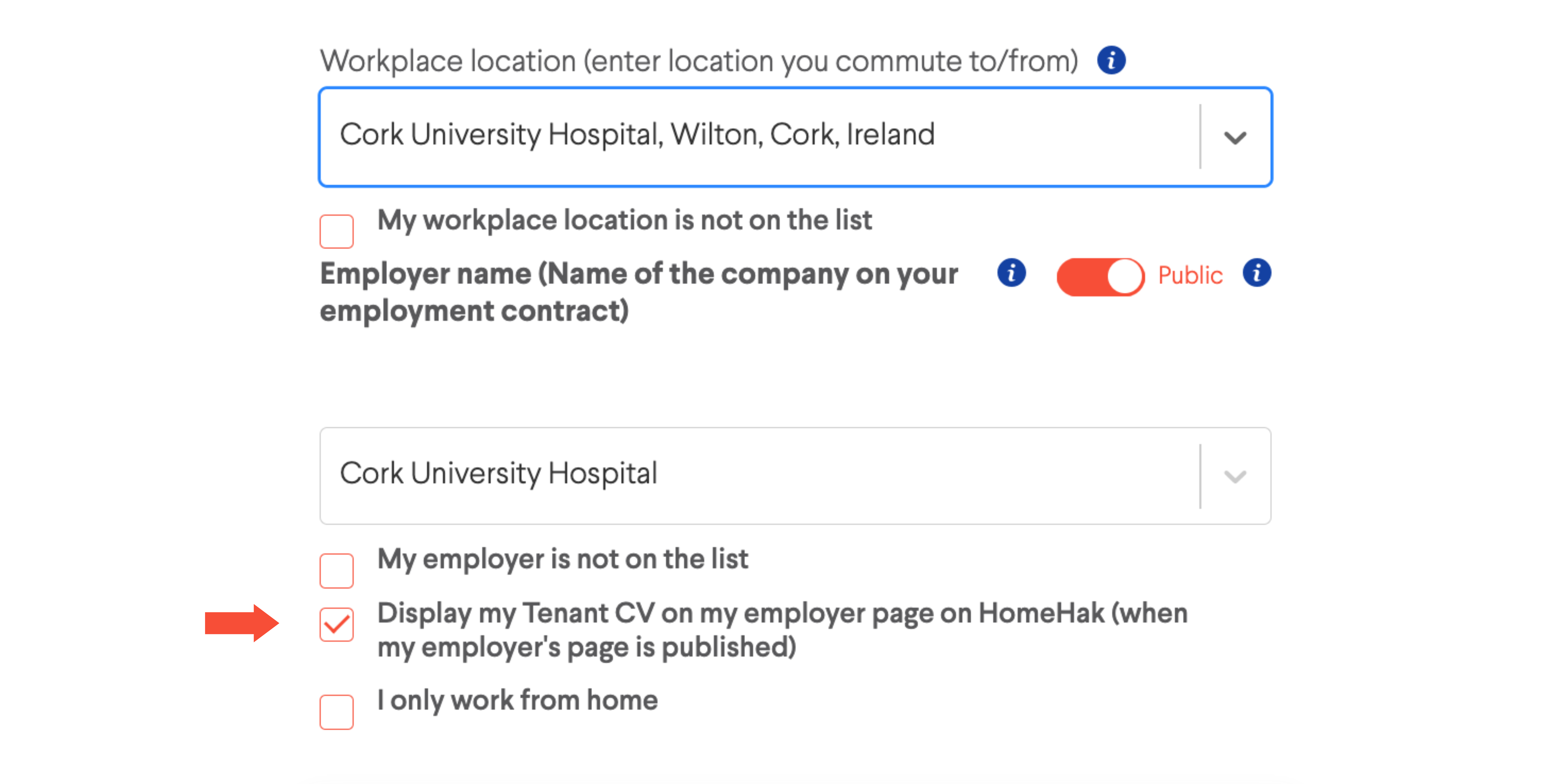 In order to have your Tenant CV displayed on your employer's page, you need to ensure that it reaches a status of at least "Good". Having a "Good" Tenant CV means you have included enough information to match with a place. This is important because landlords, homeowners and agents need a certain amount of information to determine if their property is suitable for you. Additionally, it will help you stand out from the crowd and make a great first impression.
You can view the overall progress of your Tenant CV at any time by clicking on "Settings":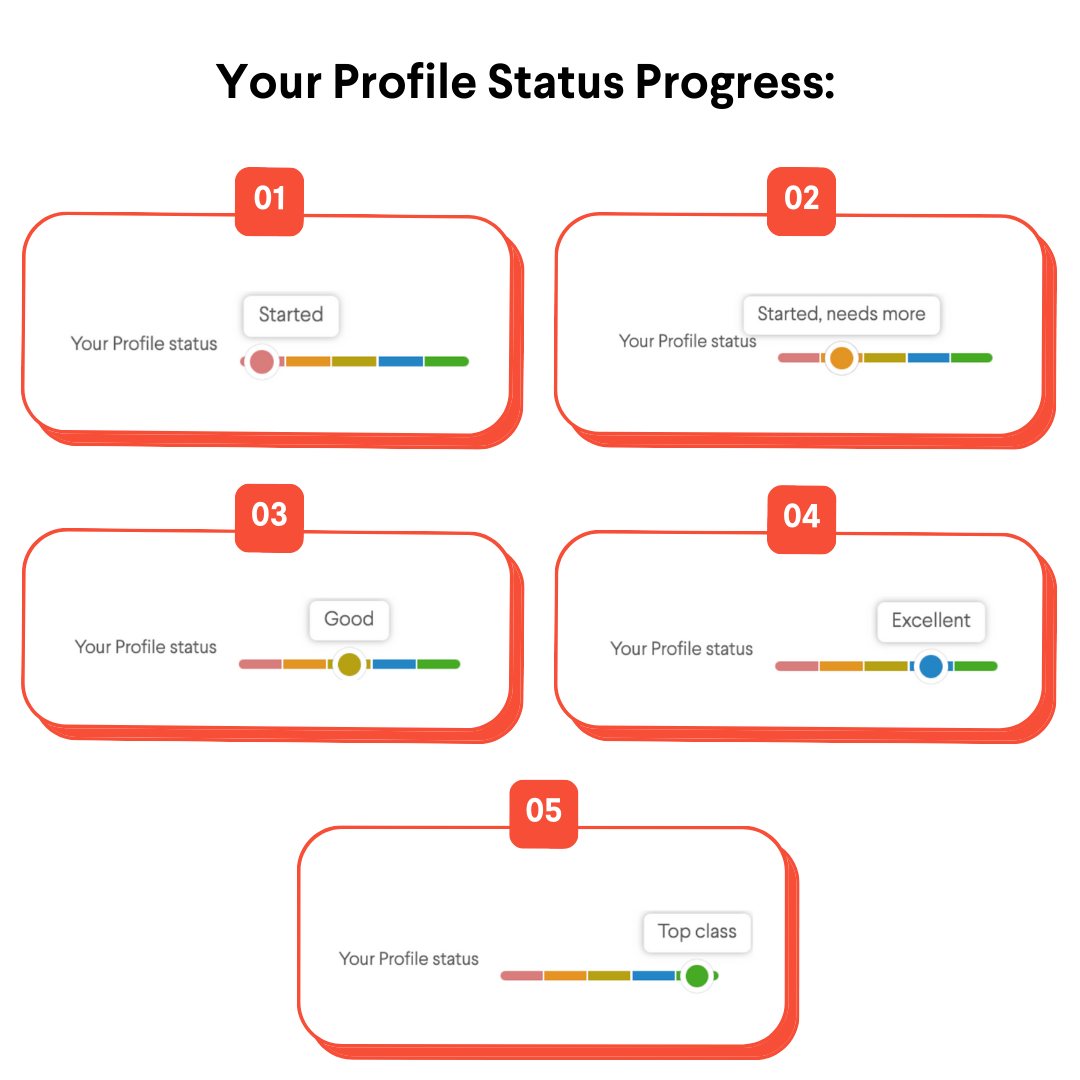 Check out this article to learn some tips on how to create a "Good" HomeHak Tenant CV.
Ask your employer to help you in your home search
Would you like your employer to have a branded page on HomeHak that can be shared on social media, local newspapers and marketing channels?
If your employer is not currently listed on https://tenants.homehak.com/employers, raise awareness with your HR Department. Input your company's details here to request them to consider hosting a page on HomeHak to support the staff who need to rent a home:
Hello,
I have created a HomeHak Tenant CV (add link here) as I am currently looking for a home to rent. I would love to increase my chances of getting a place near the workplace.
It would help if "COMPANY'S NAME" had an Employer page on HomeHak.com to increase awareness for employees like me who need a home.
If you click here, you will see an example of companies that have created a page on HomeHak: https://tenants.homehak.com/employers
You can also find more information at: https://homehak.com/homepage-employer/
Kind regards,
"YOUR NAME"
For additional information, please visit: HomeHak for Employers.