No, HomeHak is not a property website but a tool to help you get organised, store your information and present it in a way that impresses landlords and agents.
Imagine LinkedIn for home-renting. Our goal is to help you get selected for a home.
Applying to properties on HomeHak
While we are not a letting agent or a landlord, property professionals sometimes advertise homes on our platform. Click here to see it.
You can apply for these properties when your HomeHak Tenant CV status is "Good" or better, which means you have input sufficient information to help them determine if their property meets your needs.
The first step is to input your information to HomeHak. Our platform is very user-friendly, so you will just have to input relevant data through each section step by step. You can always decide which sections you want to make public or hide.
Have a look at this article to get some tips for creating an impressive Tenant CV.
Displaying your Tenant CV on HomeHak Tenant Selector
Do your best to get your progress updated to the "Good" level. Once you get to "Good", you will be able to display your Tenant CV on HomeHak Tenant Selector where landlords and agents can find you if their property matches your needs.
Sharing your HomeHak Tenant CV
Additionally, you will be able to share the link, QR code or unique code to your Tenant CV amongst your friends and connections, who can distribute it for you. This helps to get it into the hands of people who might hear about a property that will soon be vacant.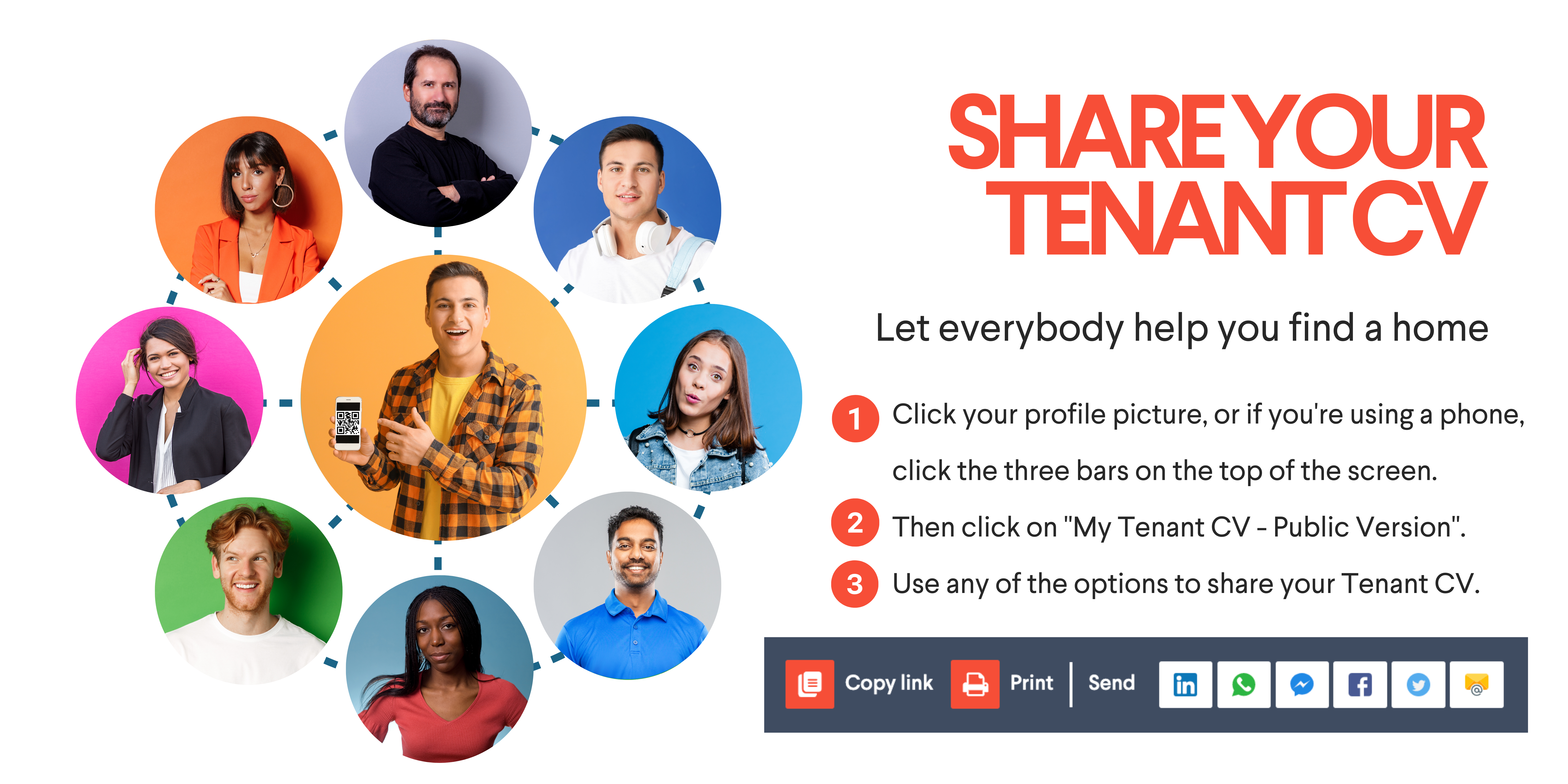 Pricing
Please be aware that you will benefit from the free trial for two weeks, after which an annual subscription fee applies of €25 if you want to continue using all the features in the platform.
Click here to learn more about our features and pricing and join HomeHak now.