At HomeHak, we approach the letting process differently from the property websites you will be familiar with.
We are not a property platform, but a people platform. Our goal is to enable landlords, homeowners and letting agents to identify the most organised home seekers and engage with them, possibly without even having to advertise on property websites.
Organised home seekers use HomeHak to collate, organise and present their home-related information while keeping their data safe. It means that most of our home seeker members are organised people who have their documentation ready before they search for a home and when you communicate with them. Our belief is that these home seekers are also more likely to be organised about how they manage their home.
Trustworthy tenants seeking to rent a home
On HomeHak Tenant selector, you will find a database of Tenant CVs with a "Good" status or higher. This means that these home seekers have prepared enough information to allow you to make an informed decision. Some of them will include references, rent history, employment details, video, and ID verification with Stripe.
You can also use the map to find tenants that are searching for a home near your property.
To find and shortlist candidates, follow these steps: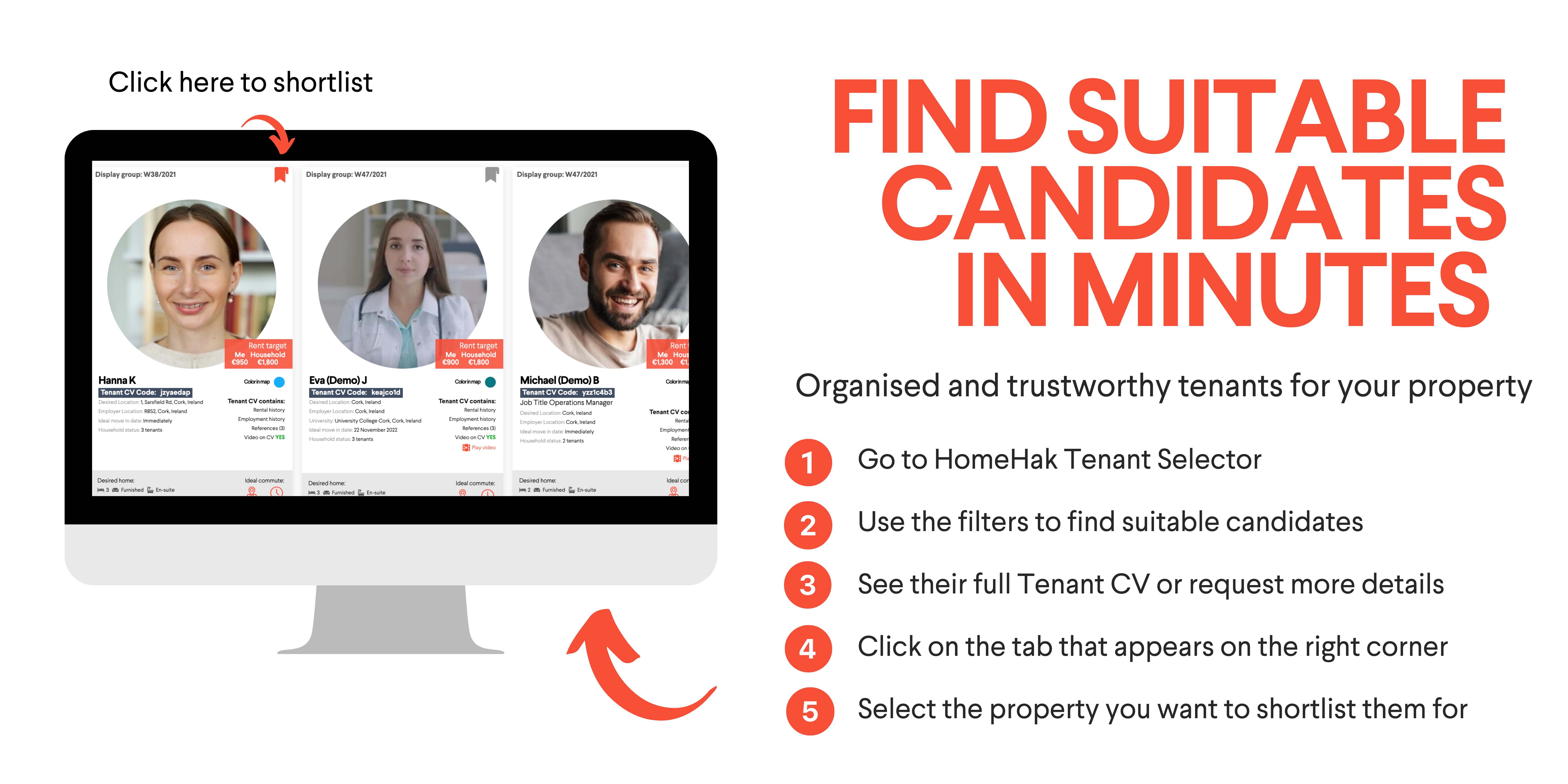 Advertise your property on HomeHak for FREE
You can advertise one or more properties on HomeHak for FREE. All interested applicants can shortlist your property or apply to you on the platform. This means you can easily filter and sort all the Tenant CVs to find the home seekers whose needs are most closely matched to your property.
If you do decide to advertise on a property website, please ensure to include this statement on your ad: "We welcome Tenant CVs from HomeHak.com as applications for this property." This will enable you to easily filter and sort all the applicants on the HomeHak platform.
Upload your property to HomeHak today, and get in touch with the most organised tenants.