We highly recommend to check a tenant's references. It helps get a sense of the applicants' trustworthiness upfront rather than at the end of the process.
With HomeHak, you can make an informed decision about who to invite for a property viewing, rather than inviting strangers. ID verification is available for free through Stripe, which also helps increase trustworthiness.
This is what references look like on a HomeHak Tenant CV:

Information about references can be reviewed before viewing is scheduled at the applicant's discretion. You can request access to the reference and the contact details of the reference provider: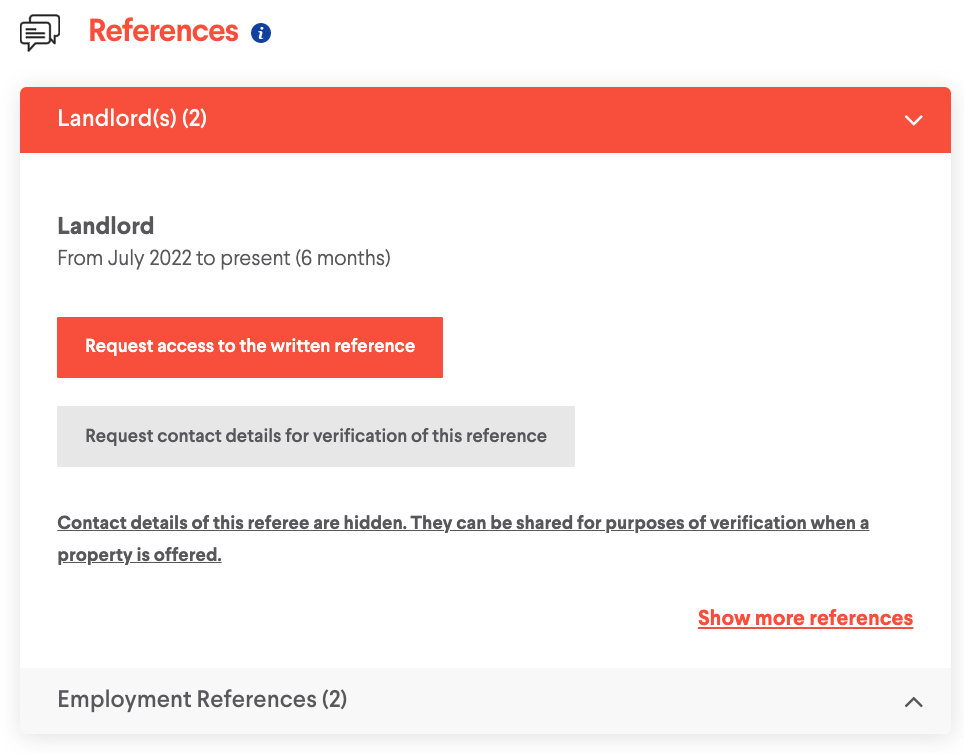 If you want to connect with home seekers with references:
Go to HomeHak Tenant Selector.
Click on More Filters.
Select the option "With References"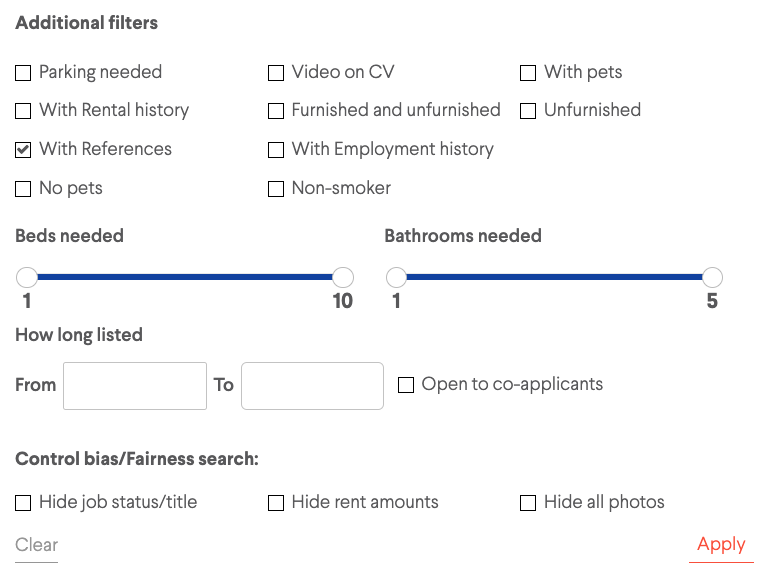 Click here to go to HomeHak Tenant Selector and look for tenants with references prepared in advance.