At HomeHak, we place a big emphasis on the importance of references. We believe that landlords value references very much. HomeHak streamlines how you collect references so lots of your connections can vouch for you upfront.
How can references help me out?
Including pre-written references from people who can give you a vote of confidence and are happy to be contacted will show you are a trustworthy and responsible tenant.
Landlords need to be sure that their tenants won't have any problems paying the rent every month and that they will take good care of their property.
Visit this frequently asked question to learn how to upload references to your HomeHak Tenant CV.
What does referencing involve?
Referencing is nothing to worry about. As a tenant applying to rent a home, you need to give details of your employer and income, your previous address, and some bank account details. These will be checked to ensure you can commit to monthly rental payments.
Why is a landlord reference so important?
Landlord recommendation letters tell your landlord that you are a responsible and financially stable tenant and can adhere to the terms of a lease. A rental reference letter can help boost your application and make up for any shortcomings, such as a low credit score. It assures the landlord that you'll pay your rent on time, respect deadlines, and not incur defaults.
While previous landlords are always a reliable source since they can speak about your qualities as a tenant, other people could be your referees too. Read our guide to find out who can be a personal reference on your rental application.
What if I am a first-time renter and don't have landlord references?
We understand that not all people will have lived away from home before and, therefore, may be unable to provide a landlord reference.
For instance, some students (especially first-year students) may be unable to provide landlord references. If that's your case, you can simply state in your description that this will be your first time moving away from home. If you have lived away for a short period of time, like in an Irish college or with host families in the past, this may help to include!
Feel free to use references from other connections willing to vouch for you, such as coaches, lecturers or friends.
Why should I request online references through HomeHak?
You can easily request and store references through HomeHak. We have prepared a template you can send to the reference providers you choose.
Choose the channel to send your reference request and decide when you would like the request to be sent. If you want to give your referee a heads-up before formally requesting their reference, you can schedule the email to be sent later.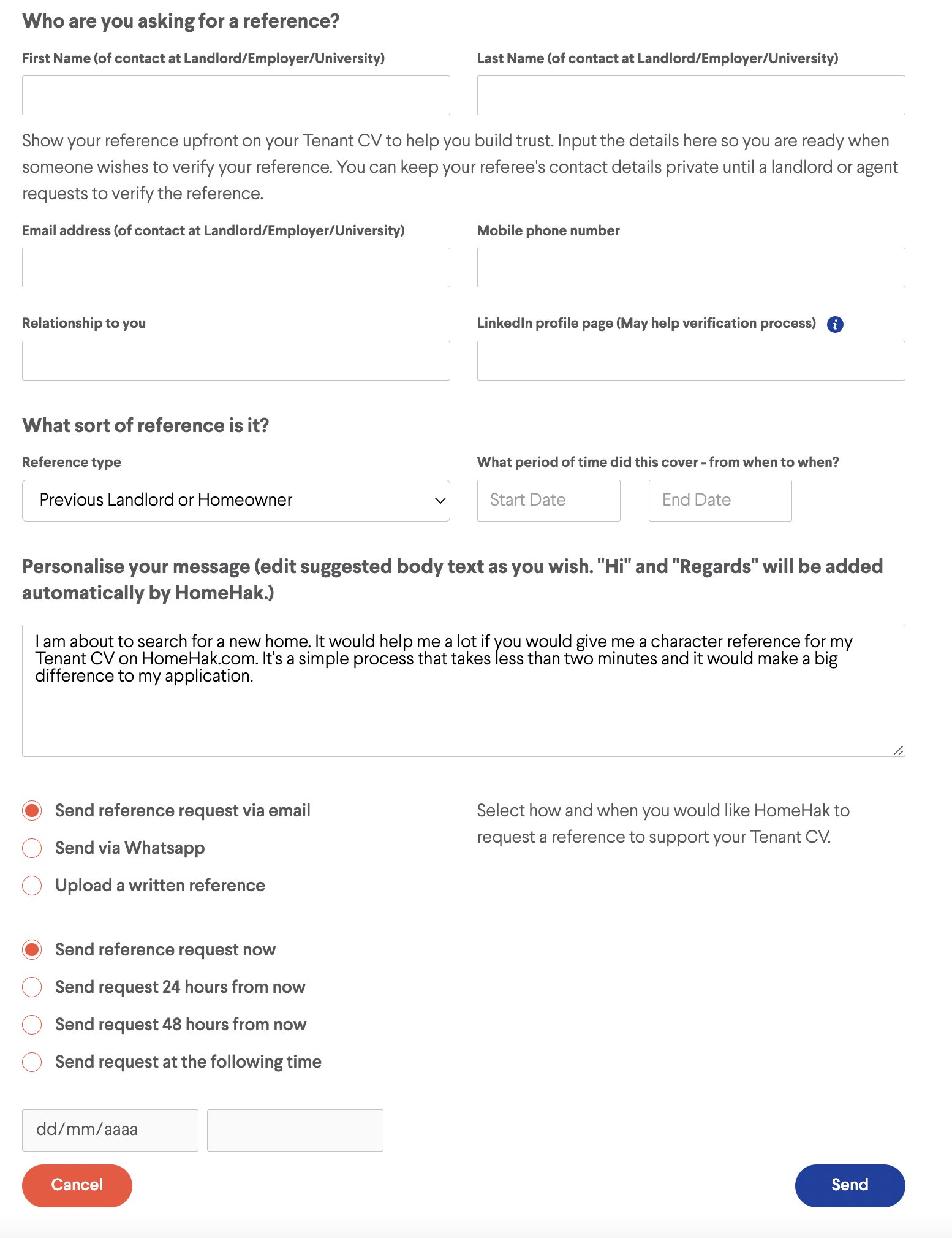 How do I show my references on my Tenant CV?
If you upload written documents to HomeHak, be aware that no user can see or access your records without your permission. When you make them "Public", only the name of the document is shown on your Tenant CV, and only the person you share your documents with will be able to see them.
Sometimes, making your references public will help you to show you are organised and have your information ready. This could encourage landlords and letting agents to offer you a viewing of a suitable property.
You can also hide this piece of information whenever you want.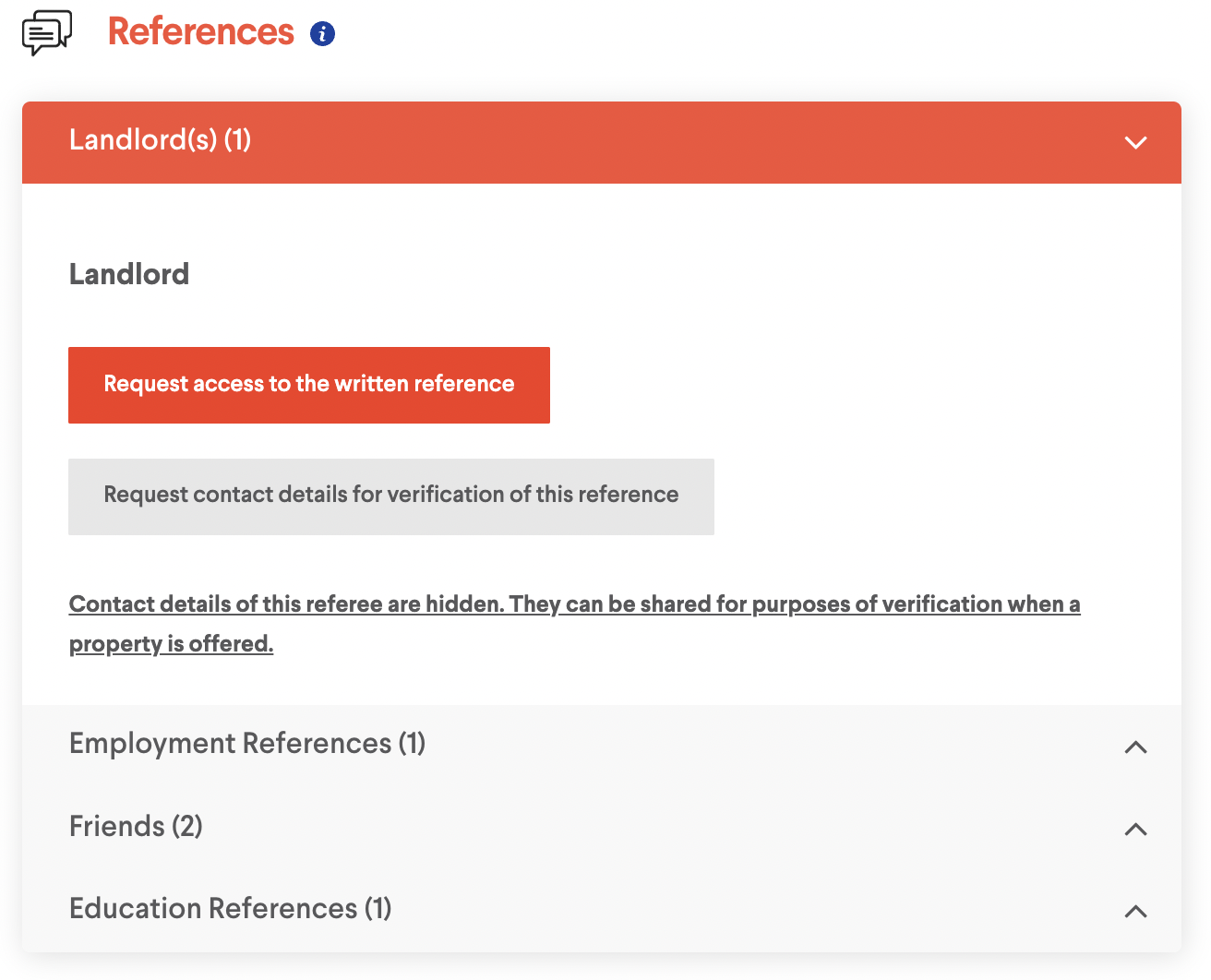 Have a look at this article on how to request references on HomeHak and visit HomeHak for Tenants to learn more.